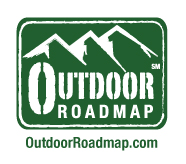 Birmingham, Michigan (PRWEB) February 27, 2013
Online, on-demand learning is the newest way to teach youth today so Outdoor Roadmap has introduced a new and revised online hunter education course for students in additon to its existing course for instructors. These changes follow the acquisition by Outdoor Roadmap LLC, a for-profit company owned by Jim Moore, an outdoors enthusiast and experienced internet marketer. Moore recruited Gary Berlin, former Executive Director of the IHEA and Colorado Department of Wildlife employee, as an equity partner, responsible for hunter education. David Dolbee is editor of Outdoor Roadmap.
The mission of Outdoor Roadmap is to provide the hunting public with modestly priced, effective and educationally stimulating online hunter education training and a source of how to and gear articles as they enter the sport or expand their outdoors experience.
The Outdoor Roadmap online Hunter Education course is priced at $13, the lowest priced online narrated course available today.
Since the ownership change at the end of 2012, Outdoor Roadmap and the Outdoor Roadmap online Hunter Ed course have been undergoing updates and improvements to provide the latest in online Hunter Education. Changes to OutdoorRoadmap.com include a new home page design and expanded "How to" library of gear and news articles for hunting, shooting and archery.
Moore funded massive changes and improvements in the delivery and content of the online hunter education course. It contains interactive diagrams and photos for realism in learning. A student can take the course as many times as they want for maximum comprehension and learning.
The Outdoor Roadmap online Hunter Education course is available 24/7 so a student can study when and where they want for their convenience. Practice exams throughout the course prepare the student for the field day test. Upon completion of the Outdoor Roadmap online Hunter Ed course, a student prints a certificate of completion.
At OutdoorRoadmap.com a visitor can obtain the latest news in hunting, shooting and archery while using the library of how to and gear articles to prepare for their hunt or day at the range.
About Outdoor Roadmap
Outdoor Roadmap LLC owns http://www.OutdoorRoadmap.com a web site providing online hunter education, and a library of "how to", gear and news articles to guide enthusiasts on how best to enjoy the outdoors. Hunter Education is required in all 50 states and is available online from OutdoorRoadmap.com