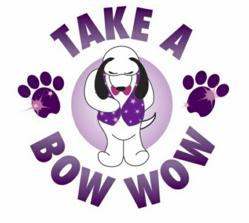 Take a Bow Wow is reaching out to people who are ready to welcome these wonderful shelter dogs into their families
Loveland, Colorado (Vocus/PRWEB) March 23, 2011
Every canine in northern Colorado can be Top Dog, as the Outlets of Colorado, Northern Colorado 5 and Larimer Humane Society host families and their dogs at the Outlets at Loveland for a day of fashion and fun on Saturday, May 7 from 1:00 PM to 4:00 PM. A free pet expo featuring local vendors, Take a Bow Wow will stage a pet fashion show with Larimer Humane Society pooches attired in Petsense® Fashions, a modeling contest honoring one dog with an extensive prize package and media appearances, a makeover for a winning furry friend by Tail Waggin' Mobile Pet Grooming, and treats and prizes for both four-legged and two-legged attendees.
"Take a Bow Wow is reaching out to people who are ready to welcome these wonderful shelter dogs into their families," says Peggy Ziglin, Regional Public Relations and Tourism Director for the Outlets of Colorado. "For the fashion show, they'll be decked out in accessories and clothes from the Outlets of Colorado's boutique store Petsense®, where dog fashions are available at outlet prices of half off, every day." The ten featured dogs, all available for adoption on May 7, will be groomed by Tail Waggin' Mobile Pet Grooming in anticipation of this runway event. The canines will be accompanied by the stylish Strike A Pose amateur models, who represent the Outlets of Colorado for one year after winning the human version of the Outlets' modeling contest each spring. The human models will also showcase fashions from some of the 300 retail outlets within the Outlets of Colorado centers in Castle Rock, Loveland and Silverthorne.
"Larimer Humane Society is thrilled to partner with the Outlets of Colorado and Northern Colorado 5 for this event," said Marcie Willms, Community Relations Manager for Larimer Humane Society. "We have cuddly canines of all types, sizes, ages and personalities ready to take to the 'catwalk' to model the latest pet fashions and, hopefully, find compassionate homes."
Guests of Take a Bow Wow can enter their photogenic dogs in the Strike A Pose Dog Modeling Contest to win the crown of the Outlets of Colorado Strike a Pose Dog. The winning dog will receive a three-day, two-night vacation for his or her family at Cheyenne Mountain Resort in Colorado Springs, a pet-friendly resort property. The prize package also includes a $150 gift card for Outlet shopping, a pet modeling portfolio card with a professional photograph, a June fashion shoot alongside the human Strike A Pose model contest winners and on-air appearances on select television segments for the period of a year.
Tail Waggin' Mobile Pet Grooming, the high profile Dalmatian-themed grooming van that is regularly seen around northern Colorado, will be on site at Take a Bow Wow. This unique grooming business hits the road most every day with its self-contained tub, table, freshwater tank, generator and hot water heater. Mitzi Jones, owner of Tail Waggin', will perform a makeover on one lucky dog at the event. "I've always loved animals and art, and grooming combines both passions. Being able to take a scruffy little thing, make it look pretty and bring out its personality brings me satisfaction," says Jones. "I'm excited to be a part of this and to help these shelter dogs find a forever home."
On Friday, May 6, Take a Bow Wow dogs will visit the set of Colorado & Company, the morning magazine-style show on 9 NEWS in Denver, as a preview of the next day's event and the animals available for adoption. The canines will be chaperoned by Willms, Jones and Ziglin.
Take a Bow Wow will offer gourmet dog treats, and water, to canine visitors. Their human companions will enjoy truffles from Harry & David® and other refreshments. The Outlets of Colorado will give away hundreds of dollars in merchandise and gift card prizes with hourly drawings, and offer a spin on their famous prize wheel to each guest. Take a Bow Wow will take place Saturday, May 7, 1:00 PM to 4:00 PM at the Outlets at Loveland, in Space #5270 at the south side of the center. Sponsors of the event include Northern Colorado 5, Petsense® Outlet, Tail Waggin' Mobile Pet Grooming, Larimer Humane Society, and the Outlets of Colorado. To find out more go to http://www.outletsatloveland.com or call 970-663-1916.
Outlets of Colorado Media Contact:
Peggy Ziglin, Regional Public Relations and Tourism Director
Outlets of Colorado (Castle Rock, Loveland, Silverthorne)
970-227-9585
peggy (at) outletsofcolorado (dot) com
or
Kate Collins
Write Brain West, Inc.
970-274-0899
kate (at) writebrainwest (dot) com
About Outlets of Colorado
The Outlets of Colorado host over eleven million shoppers annually, and offer savings of 30 to 70 percent off retail every day. The three centers include the Outlets at Castle Rock, Loveland and Silverthorne. 300 name brand outlets include Levi's Outlet, Nike, Bose Outlet, J. Crew, Chico's, Le Creuset, Tommy Hilfiger, Lucky Brand Jeans, Brooks Brothers, Off 5th, Aeropostale, Ann Taylor Factory Store, Kenneth Cole, Pearl Izumi and more. http://www.outletsofcolorado.com
About Larimer Humane Society
Founded in 1969, Larimer Humane Society is an independent, non-profit organization whose mission is to promote and provide the responsible care and treatment of animals. Larimer Humane Society provides shelter and medical attention and care to nearly 12,000 domestic and wild animals each year. Visit http://www.larimerhumane.org for more information.
Resource Links
Northern Colorado 5: http://www.noco5.com/
Petsense® Outlet: http://www.petsenseoutlet.com/
Tail Waggin' Mobile Pet Grooming: http://www.tail-waggin.com/
###