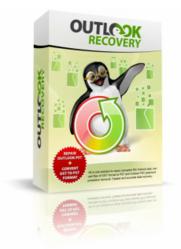 15% Discount Coupon: PRWEB15
Markham, ON (PRWEB) February 21, 2012
Outlookimport.com, the leading developer of Microsoft Outlook utility products, makes working in Outlook easier and faster. The new flagship utility can recover .PST and .OST files and convert .OST files to .PST files for even the most inexperienced user.
First, a deep file scan is performed by the Outlook Recovery Wizard. Then, it identifies headers, signatures, and all the basic components of the Outlook data file. Then, it repairs the file by matching the located data with the identified indices. The user is then permitted to preview the recovered file, and if all looks good, the data and indices are put in a .PST file that Microsoft Outlook can read. Optionally you may select the recovery method - to .EML files. After that you can import .EML files to any supported email client.
Even if the user doesn't have Microsoft Outlook on their computer, they can still view the .PST files and save recovered dsata to .EML files. This is extremely helpful if you just need to examine the files. The wizard comes with a two year warranty and a user can either download it on-line or buy a hard copy to install on their computer.
The wizard can also convert .OST Files to .PST files, preserving the file and folder structure (as well as the attachments, bookmarks, and organization), and allowing the user to transfer .OST files into .PST files for use in Microsoft Outlook. This means a user can convert their files and go from using Outlook Express to the full version of Microsoft Outlook with no interruption to workflow or productivity.
Software Site: http://www.outlookrecoverywizard.com
# # #