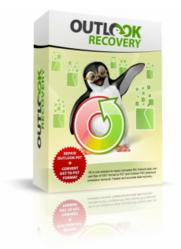 TEMPORARY PRICE CUT
NY, New York (PRWEB) September 13, 2012
Outlook Recovery Wizard ( download ) is mighty but simple. It is a recovery and repair toolkit in a wizard interface that can repair and recover .pst and .ost files – the files used by Microsoft Outlook. Everybody knows that it is devastating to lose email archives and other data. Now this tool, which takes the user through a series of simple GUIs (Graphical User Interfaces), allows an inexperienced user to recover their Outlook files.
The tool is quick, inexpensive, and simple to use. Not only that, but it is smart, using a series of recovery algorithms to diagnose what is wrong with the files and figure out how to recover them. The tool performs a deep file scan to find anomalies, and then rebuilds or reproduces the corrupted file so that it can be read and manipulated like a normal Outlook email.
The user simply selects the damaged .OST or .PST file they want to rebuilt, and the run Outlook Recovery Wizard. They are rewarded with an email file that is rebuilt with headers, signatures, attachments, and more in place. The user can save this file as either an Outlook 2007 or an Outlook 2003 file, and the user can pick and choose the files they want to save and work with.
The main features include:

Inspection and recovery algorithms
Recovery of .OST and .PST files
Outlook 2003 and 2007 output file formats
Ease of use
Optimized and defragmented files
Ability to handle files over 4GB
OST to PST conversion
Viewing of password protected files
Support of OST files created by Microsoft Exchange (5.0 – 2003), PST files created in Microsoft Outlook 1997 – 2007.
Preservation of original file – the rebuilt file is a copy
Download it from http://www.outlookimport.com/ site.