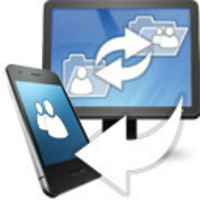 New Outlook add-in "OLMixedFolders" synchronizes multiple and sub-folders with smartphones
Washington, DC (PRWEB) February 17, 2011
Most Symbian, Blackberry, iPhone or Windows smartphone users find synchronizing their personal Outlook calendar Exchange ActiveSync easy to do, but encounter barriers with public or group calendars and tasks as these are stored in public folders and "Exchange" does not support public folders synchronization. Motivated by business users or those who have a family who often share tasks, content or calendars, for which Outlook creates these non-sync public folders, "Somebytes Software Developer" embarked on resolving these tasks.
Outlook add-in "OLMixedFolders"
Somebytes' Outlook com add-in "OLMixedFolders" states to resolve this problem, allowing to synchronize different Outlook folders through a personal profile. "Windows Live Calendar" is another example of an application which creates an extra folder that won't directly synchronize with some cellular phones. OLMixedFolders synchronizes the "Windows Live Calendar" with the main calendar folder, which will synchronize with cellular phones.
OLMixedFolders can do more than that. For example some Content Management Systems (CMS) create folders in Outlook, which again won't normally synchronize with cellular phones. OLMixedFolders can synchronize the folder with the standard Outlook folder, allowing the content to be synchronized with a smartphone.
Synchronizing mixed Outlook folders for addresses, calendars and tasks
Outlook users with more than one address folders (e.g. one for business contacts one for personal contacts) will usually find that their cellular phone will only synchronize one folder. In that case OLMixedFolders will check the changes in each address against the standard folder, which the cellular phone software will synchronize.
Homo modernus versutus: Multi task, multi device, multi life
Sven Ilius, founder of Somebytes Software Developer comments: "If you have a busy life you can now keep your own Outlook calendars and tasks as well as those of your work group or family up-to-date synchronized on your smartphone as well as your personal and business address books to take them with you wherever and whenever. Our Outlook add-in OLMixedFolders really makes your smartphone smart."
How OLMixedFolders Outlook data synchronsiation works
OLMixedFolders' synchronization process uses what is called a "Slavefolder" (comprised by the standard Outlook folder for calendars, contacts, tasks etc. and special sub-folders) and a "Masterfolder" (to be synchronized with the "Slavefolder"). The synchronization can be filtered using any of a range of criteria and can also be set to synchronize in one or both ways (between Slave- and Masterfolder).
The most advanced Outlook synchronization add-in
Sven Ilius of Somebytes Software Developer explains: "Somebytes has been developing Outlook synchronization tools for many years and are proud to release OLMixedFolders; the most complete and advanced Outlook synchronization with smartphones."
Information about Somebytes
Somebytes Software Developer specializes on synchronization application development for Outlook and Exchange. Somebytes distributes its software directly from its website at http://www.somebytes.net/. Apart from the new application OLMixedFolders, Somebytes, offers NVN (for Outlook), OPC-Netlistener as well as the Microsoft Outlook synchronization application OLFolderSync, which synchronize Outlook applications through e-mail with any sharing partner.
The Outlook add-in OLMixedFolders works with Outlook 2000, 2002, 2003, 2007, 2010, 2010x64
Rrp. € 19.99 (about $29.99 or £18.99).
Contact information
Somebytes Software Developer
Sven Ilius
Teichstraße 2, D-07366 Schlegel
Tel. +49 36642 23364
Email info (at) somebytes.de
Press Contact:
IITM LLP
Catalina Martinez
9 Moore Close, Cambridge, CB4 1ZP
United Kingdom
E-mail: pr (at) iitm.info
USA +1 202-470-3242
Press Releases Internet, photography, software and telecommunication
Pressemeddelelsesnetværk om software, internet, telekommunikation, digitalt fotografi og e-commerce
###