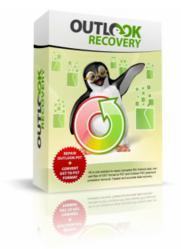 Simple and fast OST / PST recovery and OST to PST conversion.
Sacramento, CA (PRWEB) October 16, 2012
OutlookImport.com is the market leading developer of Microsoft Outlook utilities which make using email faster, simpler and more flexible announces the launch of a flagship utility – Outlook Recovery Wizard. Outlook Recovery Wizard is an extremely simple email toolkit which allows for full .PST/.OST recovery when you have an issue with corrupted or damaged email archives.
Outlook Recovery Wizard (http://www.outlookrecoverywizard.com) performs a deep file scan of the affected .PST or .OST file and identifies the signatures, headers and underlying basic data units of the email file. It will then seek to repair the file by matching the identified indices with the located data. This is then presented to the user as a preview of the recovered file – if the user approves, the data and indices are formed into an output file in a .PST format which can then be read by Microsoft Outlook (including the old .PST format used by Outlook 2003).
Outlook Recovery Wizard also provides the ability to read and view .PST files without using Microsoft Outlook at all. You can examine the contents of emails using Outlook Recovery Wizard as a viewer, which is extremely useful when you do not have Outlook to begin with or need to examine file in a closed environment without the risk of infecting your email archive by running a suspect file through Outlook.
Outlook Recovery Wizard comes with an optional one or two year warranty and is available by online download or by optional hard copy CD-ROM disk.
In addition, you might find it useful to take a look at our Outlook Import Wizard (http://www.outlookimportwizard.com) which provides the ability to convert different kind of email files. Conversion preserves the file and folder structure, including attachments, bookmarks and folder order – this powerful feature allows you to transfer your email archives over from Outlook Express to the full Microsoft Outlook version without any interruption in your ability to utilize the email archives and information contained therein.