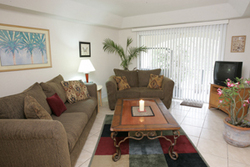 Boca Raton, FL (PRWEB) January 6, 2009
Foundations of Boca Raton has an innovative new style of drug rehab and addiction treatment that lets patients continue to work while participating in an intensive outpatient drug rehab program that is comparably effective to any in-patient program. Clients will participate in counseling and have daily drug testing, curfew, and medication safekeeping to guarantee a successful rehabilitation.
This new style of treatment is great for anyone who needs help conquering addiction, but has to keep their job. Foundations of Boca Raton's fully licensed intensive outpatient drug rehab at Treatment Alternatives is dedicated to helping individuals overcome addictions by learning sober living skills, relapse prevention training, life skills workshops, and employment skills workshops. With this treatment, Foundations equips clients with the tools to maintain long-term sobriety.
Foundations of Boca Raton offers structured living to ensure clients keep a routine. With most meetings and workshops in the evenings, their time is spent focusing on recovery. A highly trained and caring staff is available around the clock. Commitment to our client's sobriety and understanding of their careers is what sets Foundations apart.
For more information on Foundations of Boca Raton, please visit their website at http://www.foundationsboca.com or call 1-866-925-6195.
###