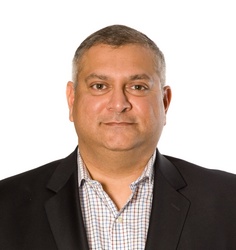 If an outplacement firm is offering expensive services that don't translate into bottom-line savings, you should consider a more cost-efficient option.
San Jose, CA (Vocus) September 27, 2010
Outplacement is one of the most valuable benefits an organization can provide for its employees – and potentially, one of its most cost-effective investments. Unfortunately, many companies fail to rigorously assess the ROI of their various outplacement alternatives. As a result, human resources departments often choose a solution that leaves "money on the table" at a time when few companies can afford to do so.
To help organizations that wish to set and meet optimal targets for outplacement ROI, RiseSmart, a leader in next-generation outplacement and RPO solutions, today released two free tools: an online Outplacement ROI Calculator and a customized Outplacement ROI Analysis & Report for interested companies.
"The online ROI calculator offers a snapshot of the kind of return an effective outplacement program should be able to deliver," said Sanjay Sathe, founder and CEO of RiseSmart, whose Transition Concierge™ outplacement solution has quickly earned the business of more than a dozen Fortune 500 companies.
"For those who want a more in-depth assessment, the Outplacement ROI Analysis & Report drills down on specific savings and benefits your organization will receive by providing an outplacement solution like RiseSmart's Transition Concierge," Sathe added. "It's the perfect starting point for analyzing the full range of outplacement options at your disposal."
Measuring Savings and Benefits
While every employer's situation is unique, companies that wish to determine the potential ROI of an outplacement program should focus on the following categories of expenditures:
Unemployment Taxes. The longer a company's laid-off employees are on unemployment, the higher its annual state unemployment tax rate. In every state, employers pay SUTA or State Unemployment Tax Authority taxes that vary year to year based on unemployment utilization. This creates an incentive to get employees off unemployment benefits and back to work quickly, and to choose an outplacement solution that is effective at this task.
Severance Payments. Cost-conscious employers are increasingly dispensing with lump-sum severance payments in favor of supplemental unemployment benefit plans that pay employees only until they find a new job. These costs can be directly reduced by results-oriented outplacement support.
Legal Costs. The average wrongful termination suit costs the employer $50,000 in fees and settlement payments, according to estimates. Companies should carefully monitor the percentage of exiting employees filing suits; an effective outplacement program can hold this rate to a half of one percent or less.
Redeployment Savings. When an organization has open positions, filling those slots with qualified employees affected by layoffs elsewhere in the company can be highly cost-efficient. The key is choosing an outplacement provider that is able to quickly and effectively match talent with available opportunities.
Outplacement Costs. Finally, it is critical to carefully assess your costs in providing outplacement to your employees. These costs vary widely depending on the firm and/or solution you select. If a firm is offering expensive services that don't translate into bottom-line savings, you should consider a more cost-efficient option.
"While assessing hard-dollar costs like these is the key to a good ROI analysis, it is important to remember that focusing on quantitative criteria in no way diminishes the importance of the qualitative benefits of outplacement services, such as protecting the reputation of a company's brand," Sathe said. "Indeed, employers invariably see a direct correlation between the outplacement results they can measure with those they cannot. Employee morale, 'good PR' and other less quantifiable benefits are all enhanced when laid-off workers find jobs faster."
The Transition Concierge Difference
For corporations experiencing job reductions, Transition Concierge offers a dynamic new model for transition services. Transition Concierge dispenses with traditional "soft" services – costly to employers, but of relatively low value to employees – in favor of aggressively helping workers find a new job.
Transition Concierge grew from specific observations about the limitations of existing outplacement services. For example, most laid-off workers today don't value an invitation to use expensive office space or to attend psychology-based group counseling sessions; they simply want to find a new job as quickly as possible.
Transition Concierge creatively leverages technology to optimize time-to-placement for laid-off workers. Powered by proprietary aggregation and semantic search tools, the virtual solution delivers highly personalized job leads as well as other job search tools to eligible employees on a weekly basis. Laid-off workers also have access to one-on-one assistance during every step of the job-finding process.
Getting Started
Interested companies are invited to use the Outplacement ROI Calculator at RiseSmart.com (click on the homepage button "Calculate Your Savings") or to complete the form at http://www.risesmart.com/risesmart_contact.php to receive a customized Outplacement ROI Analysis & Report. You may also call (408) 886-3413 for more information.
About RiseSmart
RiseSmart provides next-generation outplacement and recruitment process outsourcing solutions. The company leverages a common technology platform, proven methodologies, and one-on-one support to help employers with their workforce strategy, and displaced employees with their career strategy. RiseSmart drives significant ROI to organizations by offering affordable pricing, reducing severance costs and unemployment taxes for outplacement services and reducing cycle time and cost of hire for recruiting services. For more information, visit http://www.RiseSmart.com.
Contacts:
Scott Baradell
RiseSmart
972.235.3439
sbaradell(at)risesmart(dot)com
http://www.RiseSmart.com
RiseSmart, the RiseSmart logo, Transition Concierge, Recruit Concierge, Talent Assurance, Job Assurance, SmartConsult, SmartSource, and Transitioning Talent. Changing Lives.are trademarks of RiseSmart, Inc. All other trademarks are the property of their respective owners.
# # #