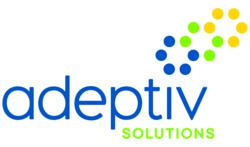 "After the idea, it's all about execution."
Martin Zwilling, Forbes
Salamanca, NY (PRWEB) May 30, 2012
Outsourcing Order Fulfillment can be a difficult decision for a business owner. Adeptiv Solutions released a white paper today that provides executive managers with a look at 3 issues Online Retailers may not expect and a strategy guide to Customer Satisfaction thru Order Fulfillment Outsourcing. Adeptiv Solutions is the leading provider of outsourced Order Fulfillment and Customer Care services to online and cross channel merchants.
"The idea of maximizing a company's operation usually comes into play after the successful growth of a brand and unfortunately, it's usually challenges that bring the issue to light." said Mark Chandley, CEO of Adeptiv Solutions. "The strategy guide will help business owners start with the end in mind so they can successfully design a solution to order fulfillment and customer care earlier in the process having a bigger impact on the bottom line."
The paper discusses three roadblocks to customer satisfaction that can stunt a business's growth and with social media being so pervasive; word can quickly spread both bad and good. What is the company's performance in these three areas?
Three roadblocks to e-commerce customer satisfaction
1. Distribution: Delay or failure to deliver an order
2. Fulfillment: Order mistakes
3. Customer care: Lack of timely response to a customer inquiry
To understand the impact these items can have on a growing brand and to learn more about how to design a successful relationship to outsource order fulfillment and customer care, please contact David Ellin, Vice President at Adeptiv Solutions (dellin(at)adeptivsolutions.com) for your complimentary copy.
About Adeptiv Solutions
Adeptiv Solutions is the leading provider of Outsourced Order Fulfillment and Contact Center Solutions to e-commerce companies, retailers and manufacturers. Built on cutting edge technology and a focus on OPTIMIZING our customers brand and business, we build our customers loyalty by maximizing every customer touch point. To learn more about how we can help your business contact David Ellin toll free at 855.233.7801 or visit http://www.adeptivsolutions.com