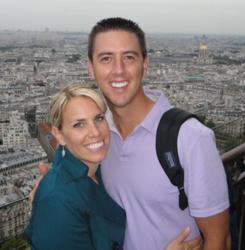 It's not a matter of 'sending American jobs overseas.' It's a matter of American entrepreneurs saying, 'I can't afford to hire an American, so either I hire a Filipino...or I try to do it all myself.'
Salt Lake City, UT (PRWEB) November 11, 2012
Society and social media adopted a slew of new four-letter words ensuing the costly, slanderous and seemingly eternal presidential election of 2012. Among the new expletives, the tired words: 'Romney,' 'election,' and 'economy' resound. But during the election, a more blasphemous and loaded expletive was slung about the debates and pointed in propaganda: "outsource."
Prejudice aimed at outsourcing businesses is a long standing American tradition. In 2004, commentator Lou Dobbs released "Exporting America," an incriminating list of hundreds of American companies that outsourced to other countries. During the presidential debates, the word "outsource" was used with the implications that the perpetrator was best served boiled in oil and then prominently displayed locked in stocks in the public square.
Outsourcing companies have long been viewed as criminals who embrace cold Machiavellian principles; whereas the ends of 'cost reduction' justify the means of 'American job deprivation.'
But is that really all there is to it?
Meet John Jonas: serial entrepreneur, blue-blooded American and avid outsourcer. Jonas has been successfully outsourcing to the Philippines for seven years. It's been so good for business that he created a new business: teaching other Americans how to outsource.
As controversial as it may seem, in a recent interview, Jonas argues that outsourcing is a much more ethically and economically complex issue than "cost reduction."
"Seven years ago, I hired my first Filipino worker," Jonas begins. "At the time, my business was struggling. Because of the help I got from that Filipino employee, I was able to focus on making my business succeed."
It did.
"Since then, I've been able to grow my business with the help of Filipinos, until I was financially able to hire Americans to help. My business now supports 13 full-time Filipinos, two full-time Americans, and three part/full time Americans. It wouldn't have been possible if I had continued struggling by myself."
Jonas argues four points on behalf of fellow American outsourcers:
1. Outsourcing helps grow American small businesses.
2. Running a successful small business with help from outsourced workers takes the business owner off the job market.
3. Outsourcing businesses can expand to where they can afford to support American employees as well as outsourced employees.
4. With an outsourced job, a fellow human (no matter their nationality) enjoys employment, the comfort of work from home and they're able to support their families when it may not have been possible otherwise.
"It's not a matter of 'sending American jobs overseas.' It's a matter of American entrepreneurs saying, 'I can't afford to hire an American, so either I hire a Filipino employee at $2.50/hr (he assures us that $2.50/hr is reasonably competitive), or I try to do it all myself.' There's only so much one person can do alone."
"In the end, we often see outsourcing entrepreneurs succeeding in their businesses because of Filipino help. And not only are they succeeding, they have taken themselves out of the job search because they are running a successful, American small business."
On the other side of the world is Jenn (name has been changed), an outsourced Filipino employee who makes $600/month. She describes outsourcing as the "answer to her prayers."
In 2010, Jenn was commuting 4 hours each day to an urban office in Manila. Sometimes she worked 12-hour days in addition to her 4 hour commute.
"It's common to find a lot of Filipinos workers who willingly endure loneliness and depression just so they can provide for their families. This was the situation for me and my family up until 3 years ago, when I found myself [an outsourced] job..."
Now Jenn makes a comfortable living, working at home with her baby girl. She also enjoys room for compensation and growth that wasn't available to her before.
Jonas asks Americans to consider the ethics of outsourcing from a broader, humane perspective: "What is it about Americans that makes us think we're more Human than Filipinos? Why do we deserve to have a job and not them? There's no such thing as an unemployment check in the Philippines. There are few Americans who don't eat if they don't have a job."
To John Jonas and Jenn, outsourcing makes sense on a myriad of levels. And to thousands of American outsourcers who follow Jonas' lead, outsourcing is not just an ethical issue. It's an issue to be considered in context of small business economics, personal success and and universal humanity.
John Jonas is the creator of ReplaceMyself.com, a leading Filipino outsourcing mediator. Since 2007, Jonas has used innovative methods to teach business owners how to increase efficiency and decrease cost by delegating labor to the Philippines. Replacemyself.com along with OnlineJobs.ph, TrackLabor.com and Payments.ph offers customized tools to successfully hire, train manage and pay Filipino virtual assistants.