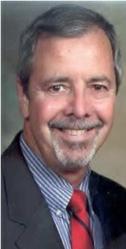 "Change is inevitable and survival requires planning. That is the foundation for our new leadership tool"
Birmingham, AL (PRWEB) August 08, 2012
"Change is inevitable and survival requires planning. That is the foundation for our new leadership tool," says Richard Grimes, President, and Owner of Outsource Training Online website
"Outsource Training Online Change Leader's Toolbox is a do-it-yourself guide for department leaders facing the chaos, confusion, and fear associated with times of upheaval and change. It is a downloadable, twenty-six page handbook with proven tools, tips, and suggestions that leaders can use with employees to develop an effective survival strategy. Clearly developed activities and outlines provide step-by-step guidance for engaging employees and weathering those changes successfully," he continued.
"The more that you can get your employees engaged in discussions, plans, and actions regarding the pending changes mean the greater the likelihood they will stay productive and optimistic. Otherwise, they can easily sink into non-productive lethargy and despair."
"But," Mr. Grimes cautioned, "Please do not expect to see a single tool, tip, or guideline suddenly help them accept the inevitable change. Expect the process to take some time, discussion, thinking, and reflection about what the team has said and heard in these sessions. The more opportunities they have to discuss the changes, plan, and execute actions to cope with them will make the change process occur more naturally and smoothly."
Outsource designed each activity in the toolbox to stand-alone so it is not an elaborate, time-consuming, and sequential process. A leader can use these immediately, in any order, with their department in a team effort to assess the situation and work together to create, execute, and sustain an effective strategy for the future.
The Change Leader's Toolbox includes these activities to achieve these results:

The Times Are A' Changing' - Increases their awareness that change has always been a part of their lives and to get them talking about it.
The Nature of Change - Getting them to think about and discuss why some things are easier to handle from a change management standpoint in our lives. Also, they must think carefully about how they choose to react to change.
Our Changeless Core - Looking internally and identifying the "changeless core" we each have. Reminding ourselves about this makes it easier to deal with major pending changes.
The "Stockdale Paradox" - Helping people face the reality of the change without clouding it with false optimism.
Preparing For Change - Tips on a schedule of events in helping your department cope with a planned change.
Assess The Talent Available - Gets employees looking inwardly (and honestly, we hope) to begin planning a strategy for working through the period of change.
Developing a Strategy for the Future - Gets employees actively engaged in planning for their own and the department's future while moving away from a feeling of helplessness.
Outsource offers more than training. It can also provide a client with secure, online accessibility 24/7 for just-in-time instruction and testing on compliance, safety, or civil behavior issues as well as positional development training. This includes automated scoring, certificates awarded, records kept indefinitely, and dozens of reports made back to managers all without adding to the human resources or department managers' workload.
For more information, visit us at http://www.outsourcetrainingonline.com.