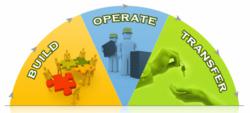 Save over 40% cost with full ownership and control on virtual Offshore operations, with CIS - the Outsourcing Expert company. Having ISO 9001:2008 center at India and offices at multiple global locations.
Milpitas, California (PRWEB) May 02, 2013
Cyber Infrastructure Pvt. Ltd. (CIS), an outsourcing company based in Indore, India with over 500 employees and operating since 2003 has officially begun offering BOT (Build-Operate-Transfer) model to its clients. Over 50 established companies at CIS have already been operating under this model which allows companies to fully own and control their offshore operation.
CIS's growth and deep knowledge in running an offshore dedicated center since 2003 has allowed it for the creation of a unique BOT model which emphasizes risk management for established companies wishing to set up their own captive software development center. Furthermore, Company's strategic location in Madhya Pradesh, Indore becoming known as a catalyst for the growth.
Kuldeep Kundal, Director stated: "CIS' seeing a huge number of talented professionals coming to Indore from metros such as Bangalore, Mumbai, Ahmedabad, Pune and so forth who are fed up with the cost of living in those metros. This has allowed the company to hire top tier professionals at a competitive advantage which has resulted in savings of over 40% for the clients.
The company is excited about its brand new 42,000 square feet office and infrastructure and feel it is the perfect time to begin offering its BOT model to SME's. The company is hoping that its experience and understanding of SME's around the globe will translate into the success of new BOT model service offering."
CIS' BOT Model for IT Offshore Outsourcing
During the Build and Operate phases, Company's services are same as those given in its ODC (Offshore Dedicated Center) model. This basically means the client's offshore operation runs fully within the company and it provides all assets, resources, and support services while still client retain complete freedom over operational control.
Later, the transfer moment is carefully planned months ahead by company's legal team and involves the desired transition date, formation of a corporate entity in India and ironing out the details in which the parent company and offshore subsidiary can operate smoothly.
Advantages of BOT for IT outsourcing

Minimal setup effort and time
Low upfront investment
Gives the client organization a higher level of control than a third-party arrangement
IP and other security & policy issues can be tailored per the client organization's needs.
Lesser risk than in third-party outsourcing
Further advantages with CIS's BOT model
1. From day one Client's offshore staff is under Client Company's banner to help build loyalty and prevent any insecure feelings that may arise during the transfer process had they been under CIS.
2. Culture and style of operation: Company has always respected Client organizations culture and style and unlike other providers, always encourage its clients to implement their style of operations to deal with their offshore staff.
3. Hours of Operations: Company's offices are open 24 hours allowing for round the clock staffing.
4. Tailored HR policies: Company's management structure is more than willing to help the clients implement their HR policies from day one.
5. Cost Effective transfer and relaxed exit fee policies: Where most BOT service providers create outrageous fees, unnecessary pressure and complex agreements; CIS has streamlined the BOT process making it very easy to transfer and exit out of its BOT agreements.
DO SMEs need Build-Transfer-Operate for IT Outsourcing?
This model is suitable for any company determined to invest in establishing an offshore entity in India or a low cost technologically savvy country and are searching for local leadership to implement a successful arrangement for themselves. Alternatively, SME's can utilize CIS ODC model to initially get going and then transition into a BOT model.
About Cyber Infrastructure Pvt. Ltd. (CIS)
CIS is a Microsoft Gold Certified Partner, excelling in Microsoft technologies, Open source, Java, Oracle and SAP technology solutions. ISO 9001:2008 certified, accredited PCI Data security and with CMM level 3 processes in place. Providing quality solutions for, custom software development, mobile application development and open source customization since 2003 with a staff of over 500 global professionals.
Ref Links:
Outsourcing Services
Offshore Dedicated Center
Build-Operate-Transfer model for IT Outsourcing