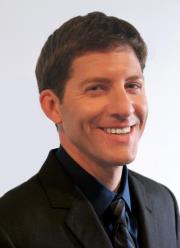 Los Angeles, CA (PRWEB) July 17, 2012
Both Richard Branson and Steve Jobs are/were masters at delegating activities, says Dave Lavinsky, President and co-founder of leading entrepreneurial consulting firm, Growthink Inc. Their delegation skills allowed them to focus on the highest value uses of their time to building their companies.
But a natural question arises for entrepreneurs with regards to delegating: what should be delegated and what should be outsourced?
According to Lavinsky, "delegating" is giving a task to someone else within an organization and "outsourcing" is giving a task to someone outside the organization.
Most entrepreneurs are not lucky enough to have the billion dollar resources of companies of Apple and Virgin at their disposal, and as a result Lavinsky advises that business owners should make a long list of activities that the company could delegate or outsource.
To help entrepreneurs make a start with their outsourcing, Dave Lavinsky has revealed 4 activities that every entrepreneur should outsource:
Task Type #1: Lead Generation Tasks
Lead generation is the greatest challenge for the majority of businesses and should be an outsourcing priority, according to Lavinsky.
"Since the biggest challenge of most businesses is not having enough leads no matter how great your product or service, lead generation is probably one of the first things I would outsource if you want to make more money. This is particularly true if you think that your investment in outsourcing can be returned very quickly in the form of new sales and profits."
Lavinsky specifically encourages entrepreneurs to consider outsourcing lead generation tasks that they don't already do, or that they don't do particularly well themselves.
"For example, search engine optimization (SEO) is a lead generation task that most entrepreneurs don't do, or do very poorly because they don't have the time to devote to it. Conversely, some search engine optimization firms and outsourced individuals stay abreast of the latest SEO techniques and technologies and can generate significantly greater results than you or your team can in a fraction of the time or cost," said Lavinsky.
Task Type #2: Fulfilling The Business That Is Generated
"Once you generate leads and convert them into clients, you need to fulfill the orders. Particularly in service businesses, fulfillment often becomes a bottleneck; particularly if you need to perform the work yourself," said Lavinsky.
"This typically results in a 'feast or famine' cycle. That is, once you close a new client you are in 'feast' mode from the money the new client brings in. But then, you spend all your time fulfilling the client, and when the work ends you are in famine mode. Specifically, because while fulfilling you didn't spend time on additional lead generation, once the client job ends, you are left without enough revenues and searching for new clients."
As a result Lavinsky advises entrepreneurs to hire someone to handle all the new business to generate.
"If not, you'll likely find your lead generation to be sporadic and less effective, or your customers not getting the quality of service they deserve," he said.
Task Type #3: Other Ongoing, Repetitive Tasks
"There are many tasks your business needs to perform over and over again-like bookkeeping, filing, creating reports, compiling data and contact lists into spreadsheets, researching vendors etc. Your job is to grow your business by initiating new projects, not taking care of business as usual. So you need to outsource these administrative tasks," said Lavinsky.
Task Type #4: Most Painful Tasks
"Each of us has our favorite tasks and our most dreaded tasks. And each of us has strengths and weaknesses. Ideally, you should perform the tasks which 1) you like, 2) which leverage your strengths, and 3) which have the most value to your organization," says Lavinsky.
"And certainly, if a task doesn't meet any of these three criteria, you must outsource it immediately."
However, according to Lavinsky the exception to this is when there is a skill or competency that an entrepreneur really does need to improve in order to be a successful business owner.
"Decision-making, planning, building a team, and other leadership responsibilities are not always fun, but critical to perform yourself (or with a co-founder or management team if necessary)," said Lavinsky.
Lavinsky goes on to encourage entrepreneurs to create a list of tasks that they are doing right now that aren't the highest value uses of their time. As well as tasks that they are not currently doing (e.g., lead generation tactics), but should in order to boost revenues and profits.
"Make a quick list of the 5-10 activities you should outsource (either because they are a pain, you are not doing but need to do them, or they are low-level repetitive tasks). And then find someone to which you can outsource them," concludes Lavinsky.
About Growthink
Growthink provides business planning services and training products to help entrepreneurs start, grow, and successfully exit their businesses. To learn more about Growthink's Outsourcing Formula course, visit http://www.growthink.com/products/outsourcing. To learn more about Growthink's business plan services, visit http://www.growthink.com/businessplan.