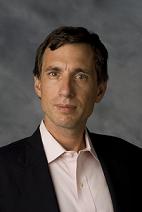 Mr. Mollica has wide experience nationally and in the Chicago area advising clients and litigating class and individual cases
New York, NY (PRWEB) December 15, 2011
Outten & Golden LLP, founded in New York, New York in 1998, is a law firm devoted exclusively to the representation of employees in negotiation, arbitration, litigation and class and collective actions concerning employment matters.
Paul W. Mollica, a Chicago-based lawyer for 25 years, joined the firm as Of Counsel in 2010. He will practice in the new Chicago office, providing individual and class action legal services. Mr. Mollica has wide experience nationally and in the Chicago area advising clients and litigating class and individual cases covering all aspects of the federal anti-discrimination and -harassment laws, as well as the Employee Retirement Income Security Act (ERISA).
Mr. Mollica has wide appellate experience, including dozens of appeals in state and federal courts, and many amicus briefs in the U.S. Supreme Court and U.S. Courts of Appeals. At Outten & Golden, he is co-head of the Appellate Litigation Practice Group and a member of the firm's Class and Collective Actions Practice Group
He is also a frequent author and lecturer in the area of employment law and practice. Since 1996, Mr. Mollica has served as an executive editor and reviewer on Lindemann and Grossman's EMPLOYMENT DISCRIMINATION LAW (BNA), including the Fourth and upcoming Fifth Editions, a leading treatise in the field. In 2008, he was named an Advisor to the American Law Institute's (ALI) Employment Law Restatement and was in the same year admitted to the College of Labor and Employment Lawyers. This year, he was elected to full membership in the ALI.
Outten & Golden focuses on advising and representing individuals in employment, partnership, and related matters. The firm advises individuals on employment and severance agreements; it also handles compensation and benefits issues, including bonuses, commissions, stock and option awards, and family/medical leaves. The firm represents employees with a wide variety of claims, including claims of discrimination and harassment based on sex, sexual orientation, gender identity and expression, race, disability, national origin, religion, and age, as well as retaliation, whistleblower, and contract claims. The firm also handles class action and impact litigation involving a wide range of employment issues, including economic exploitation, gender- and race-based discrimination, wage and hour violations, and other systemic workers' rights issues.
Outten & Golden's Eleven Practice Groups are Executives & Professionals, Financial Services, Sex Discrimination & Sexual Harassment, Family Responsibilities and Disabilities Discrimination, Lesbian Gay Bisexual & Transgender (LGBT) Workplace Rights, Discrimination & Retaliation, Whistleblower and Retaliation, Class & Collective Actions, WARN, Appellate Litigation, and Workplace Privacy, Technology, and E-Discovery.
Outten & Golden has offices in New York, NY, Chicago, IL, and Stamford, CT.
###