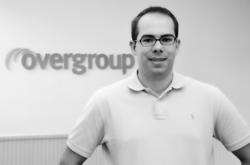 Our model is simple: help our clients attain success and our success will follow
Pensacola, FL (PRWEB) September 08, 2012
Inc. Magazine named a Pensacola high-tech firm, Overgroup, as one of the 5,000 fastest growing companies in the United States.
Inc., which conducts its survey annually, said Overgroup was 2,214 out of the 5,000 fastest growing firms, based on its growing revenue and other factors.
"It's exciting and encouraging to be recognized as one of the fastest growing companies in the nation." said Ross Overstreet, 30, CEO and co-founder of the company.
Overgroup began 10 years ago as a two-person operation. It now employs 25 people and provides integral operations software to 60+ telecom companies throughout the country.
H2O by Overgroup is an industry-leading cloud billing and customer service platform trusted by leading telecom companies that enables them to evolve and expand in today's fast-paced and competitive markets.
"Our model is simple: help our clients attain success and our success will follow," Overstreet says.
The recognition by Inc. , a leading business magazine, is based on Overgroup's dramatic jump in revenues and other factors; a company must be for-profit, based in the United States, and independent — not a subsidiary or division of other companies.
Editor-in-Chief, Eric Schurenberg, noted that Inc.'s annual list often discovers companies on the fast track to success.
"This achievement puts you in rarefied company, especially if you consider that there are nearly 7 million private, employer-based companies in the U.S.A. The elite group you've now joined has, over the years, included companies such as Microsoft, Timberland, Vizio, Intuit, Jamba Juice, Oracle, and Zappos.com," he wrote. "In fact, many of today's most successful U.S. companies received their first national recognition when they appeared on the Inc. list."
In 2002, Overstreet, a 20-year-old, showed a bank president how he could hack the institution's security. The banker was not amused, but a member of the bank's board of directors was so impressed that he helped Overstreet start his own business, thus marking the beginning of Overgroup as a technology company in the Pensacola area.