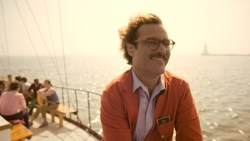 Brilliant independent films, lacking financial support to reach their potential are left out while less than stellar offerings from major studios are erroneously elevated. ~Mogul Films
Los Angeles, CA (PRWEB) February 03, 2014
2014 Oscar nominations are out—including picks for the coveted 'Best Picture'. Leading independent film production company Mogul Films offers its take on 5 stellar independent films that were overlooked for Best Picture consideration—plus, overrated contenders that made the cut.
For a movie to deserve an Oscar nomination for Best Picture, everything—the writing, acting, directing and production—must come together in a resounding way. But according to independent filmmaker and CEO of Mogul Films Darron Morris, several of this year's nominees for the producer's award of Best Picture miss the mark. And worse, several films highly deserving of recognition have been left out.
"This awards season is no different than any other. The story is that brilliant independent films lacking the financial support to reach their potential, are left out while less than stellar offerings from major studios are erroneously elevated," Morris said. "Success for an independent film is relative. With lower budgets, some can make their money back faster. But they struggle to reach a broader audience because they lack the marketing support of the studios. When audiences don't know a movie exists, they have no way of finding it."
Mogul Films' picks for movies overlooked and deserving of Best Picture nominations include:
1. The Way Way Back
2. Blue Jasmine
3. The Spectacular Now
4. August: Osage County
5. Short Term 12
But there are places where the Academy got it right, Morris advises. One example of a deserving nomination is the film Her. Written and directed by Spike Jonze, the poignant and imaginative Her is beautifully written and features standout performances, directing, production and sound design.
Best Picture nominations that are the most overrated and undeserving, Mogul Films points out as:
Gravity
Gravity's storyline doesn't sustain the length of film. Production design is notable, but the performances are average at best and the movie gets tired after ten minutes. Sandra Bullock's performance is undeserving of such praise—but at best, give Bullock an acting nomination and drop the film from 'Best.'
American Hustle
Entertaining, yes. Best picture, absolutely not. Although the performances were above average and design was decent (minus the wig master's work) the overall story was weak and undeserving of Best Picture consideration.
To read the full blog on the top overrated and overlooked 2014 Oscar nominations, check out the Mogul Films blog at: http://www.mogulfilms.com/blog-vlog.html
For more information on Mogul Films and to download or purchase Mogul's most recent project, the controversial An Incident in San Ysidro, visit http://www.mogulswag.com.
About Mogul Films:
Independent motion picture production company Mogul Films was founded in 1998 as Vision Filmworks in Los Angeles California by founder Darron Morris.
The company's first production was the feature, Sweating the Small Stuff, starring Kathleen Luong (Two Day in the Valley) and Darron Morris, with a cameo from Walter Jones (Mighty Morphine Power Rangers). The movie was filmed in January 1999 in 16mm, in just one week. Sweating the Small Stuff was shot for $1,000 and filmed in the Los Angeles-area (permit-free).
Mogul Films new film An Incident in San Ysidro is now available for download, streaming and on DVD. For more information visit http://www.mogulfilms.com.