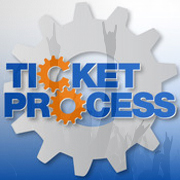 TicketProcess.com is thrilled to announce that Ovo Fest tickets are now on sale at their reputable site for very hard-to-beat prices.
(PRWEB) July 07, 2012
Canadian-born megastar Drake recently announced the lineup for the 3rd annual Ovo Fest, and it is sure to be one of the hottest tickets the city of Toronto has seen in years. Nearly a half-dozen hip-hop artists representing all corners of North America will converge in the capital of Ontario on the night of August 5th. TicketProcess.com is thrilled to announce that Ovo Fest tickets are now on sale at their reputable site for very hard-to-beat prices. If you are going to be near the northern metropolis during the beginning of August, the time to secure your tickets to this all-star night of music is right now.
Drake assumed his rightful place atop the large mountain of hip-hop artists a few years back, and his talent and charisma have kept him in the bright spotlight ever since. Any artist that would take the time and effort to bring an amazing and unique show to his hometown fans is obviously someone that deeply cares about his admirers and his roots, which only elevates the status of the already sky-high artist in the minds of many.
Drake proudly and publicly announced that he will be joined by The Weeknd, A$AP Rocky and 2 Chainz. A few more artists are expected to be added to the lineup, which is already garnering the attention of hip-hop fans across Canada and beyond. Given that the heart of Toronto is only a few hours' drive from the cities of Detroit, Cleveland and Buffalo, program organizers expect a large and diverse crowd.
Ovo Fest tickets to last year's event were sold-out weeks before the curtains opened, and featured Drake teaming up with Southern rapper Rick Ross for a performance that rocked the thousands in attendance. It is predicted that this year's show will have some memorable twists and surprises, especially in light of Drake's recent boasts during an interview. "The 3rd OVO Fest will be a milestone for me", "said the 25-year-old, adding, This year, we're going to bring it".
Few of the millions of Drake's passionate fans realize that he opted to drop out of high school once he landed his first television acting gig on Degrassi: The Next Generation. It was a move that essentially put all of his eggs in one basket, and is something that can only be done successfully by those with very large helpings of both talent and dedication. Needless to say, Drake has what it takes to make it as an International hip-hop star, and the Ovo Fest in Toronto on August 5th is sure to be a very special evening. Other Popular Summer shows include: Wiz Khalifa Tickets, Nicki Minaj Tickets & Kanye West Tickets. The site recommends following them on Facebook Or Twitter to stay up to date on new concert announcements, discounts & promotions.