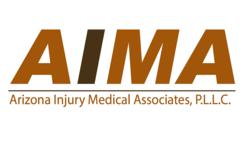 Ultrasound allows the doctor to precisely place the medication in the shoulder to achieve the best possible pain relief.
Phoenix, AZ (PRWEB) April 04, 2013
Leading Arizona Worker's Compensation pain management clinic, Arizona Injury Medical Associates PLLC, is now offering ultrasound guided shoulder injections. One of the most common work-related injuries seen by worker's compensation doctors is rotator cuff tendinitis, also known as impingement syndrome. Unfortunately, the shoulder pain associated with impingement syndrome may last for over 6 to 9 months and prevent employees from being able to work effectively.
With proper treatment though, this pain can be dramatically reduced along with improving functional mobility. This can get patients with rotator cuff tendinitis back to work faster. Subacromial shoulder injections play a significant role in this goal. If properly performed, they can facilitate physical therapy and additional pain relief.
A review study in Biomed Central has shown that ultrasound guided shoulder injections had statistically significant greater improvement in both shoulder function and shoulder pain at six weeks after the procedure. This review included multiple studies comparing the ultrasound guided injections versus those done blindly.
Dr. Demitri Adarmes, the Double Board Certified Worker's Compensation pain doctor at AIMA, is now offering these ultrasound guided shoulder injections.
"When I started doing ultrasound guided injections in 2004, this revolutionized my musculoskeletal practice. I not only was able to identify pathology, but was also able to precisely place medications into the target zones. From a diagnostic standpoint, ultrasound guided injections are invaluable. If the symptoms and imaging does not improve with treatment, then this guides one to consider alternative diagnoses."
Arizona Injury Medical Associates, P.L.L.C., is the premier Worker's Compensation and personal-injury pain clinic in the Valley. Not only are patients from Arizona treated, the clinic also treats federal injured workers from around the country. The clinic excels at managing OWCP claims along with Arizona Workers' Compensation claims.
For those dealing with shoulder pain as a result of a work injury or auto accident, an ultrasound guided injection may allow an expedient return to work with substantial pain relief. Call (480) 347-0941 for more information and scheduling.