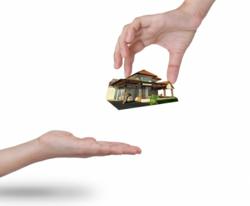 Alternative options do exist for buyers unable to qualify for realtor assistance.
New Port Richey, FL (PRWEB) April 20, 2013
Creativity in real estate means more than fluctuating the down payment for a home purchase. Alternative options do exist for buyers unable to qualify for realtor assistance. The PLB Investment Group has now added owner financing houses services for buyers searching for properties in the New Port Richey area. This creative financing is now designed to placed more people into homes who would not normally qualify using traditional real estate qualifications when obtaining a mortgage.
Credit issues are one of the top reasons for denial by mortgage companies, according to industry data. The ability to repay a loan on time is one of the qualifications potential buyers must surpass during the mortgage negotiation process.
Men and women unable to make purchases due to credit issues can now benefit from the services now provided. The tailored financing that is now available is designed to provide affordable purchase prices for buyers.
The owner financing services now offered are part of a company-wide plan to offer more alternatives to buying a home or parcel of land through real estate agents. The group of investors from the PLB Investment Group now personally link potential buyers with a list of prescreened sellers who own property. These personal connections are one way used to eliminate delays and unforeseen denials throughout the qualification process.
Interested buyers can now benefit from an easy-to-use submission form installed at the company website. This virtual form is used to collect information that helps the company investors expedite a purchase. Because personal information is not required to use this form, this method of instant contact is one way this company is providing faster review services for potential buyers in the New Port Richey, Florida area.
About PLB Investment Group
The PLB Investment Group company is owned and controlled by a team of talented investors buying and selling properties. The alternative services provided by this company now offer more than one solution to buyers unable to work with real estate agents and realtors to complete a real estate transaction. The range of services now offered by this company are designed to eliminate the traditional commission fees involved with real estate. The PLB Investment Group uses this company website as a buyer and seller resource center online.