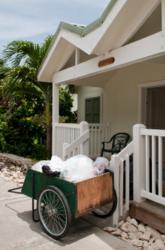 This option compared with renting is designed to introduce home ownership to a person used may be used to renting on short-term agreements.
Jacksonville, FL (PRWEB) June 15, 2013
Individuals who are unable to obtain financing for a home in North Florida are expected to benefit from the creative financing at the RealEstateinNorthFlorida.com company. This company is now providing owner financing homes in Jacksonville and surrounding cities at http://realestateinnorthflorida.com/owner-financing-homes. These services are offered to home buyers unable to obtain a mortgage through traditional means. The portfolio of homes owned by can be purchased by buyers who have less than a perfect rating credit due to the internal financing options now offered. Listings for current homes can be reviewed by visiting the company website.
Interest rates for mortgages on new home home purchases are typically based upon levels of credit above a 700 score. This high range score is often used to compare new applicants for mortgages at many financial institutions. A person with a credit rating less than an acceptable number could have difficulty obtaining a mortgage with an expected market interest rate.
The qualifications process for mortgages can produce denials for a person with below average credit. The new services provided to home buyers are offered as one solution that can be pursued to purchase a home without requiring a third party mortgage company.
Aside from the new financing options, a leasing program has been created as a secondary route of purchase for buyers unable to qualify for creative financing. These lease to buy options were introduced this year and have been well received by consumers purchasing company owned homes.
This lease program allows a smaller down payment to be made and provides immediate occupancy while monthly payments are made to pay off the lease agreement. This option compared with renting is designed to introduce home ownership to a person used to renting on short-term agreements.
Home buyers interested in making contact with this company in response to internal financing or leasing programs can submit applications on the redesigned company website. New technologies have been launched online to allow completion of company application forms. These forms can be routed to company specialists who review the information and provide an immediate response.
This expedited application method is one alternative to in-person meetings and application processing by mail. These applications can be accessed entirely on the company website. A toll-free number has also been established by this company to provide some assistance to in-state and out of state residents interested in the company services now offered.
About RealEstateinNorthFlorida.com
The RealEstateinNorthFlorida.com company offers services that are created for individuals and families unable to purchase real estate through realtors or agents in North Florida. This company is made up of a team of experienced investment specialists currently purchasing properties in and around Jacksonville on a monthly basis. The internal financing provided by this company is one service offered to help more people find housing quickly. The RealEstateinNorthFlorida.com company website now provides direct access to a review of all company services to help residents buying or selling real estate.