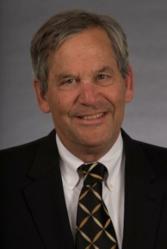 (PRWEB) July 29, 2011
The Owners' Counsel of America is pleased to announce that Alan T. Ackerman will participate in the Eighth Annual Brigham-Kanner Property Rights Conference, sponsored by William & Mary Law School, in Beijing, China, October 14-15, 2011. The Conference began in 2004 at the William & Mary Law School and is renowned for its outstanding panel discussions assembling members of the bench, bar, and academia. Each year, the Conference awards the Brigham-Kanner Property Rights Prize to an individual whose work has advanced the cause of property rights and contributed to the overall awareness of the important role property rights occupy in the broader scheme of individual liberty. Supreme Court Justice Sandra Day O'Connor will receive the 2011 Prize and will be featured as the keynote speaker in Beijing.
In its inaugural year abroad, the 2011 Conference will bring together legal scholars, jurists and practitioners from the United States and China for a comparative review of the evolution of property rights globally. Mr. Ackerman will participate in a panel entitled "Reflections on Important Property Rights Decisions," which will analyze some of Justice O'Connor's property rights decisions. A formal reception will be held on October 13 at the United States Embassy in Beijing to honor Justice O'Connor and the Conference's Chinese host, Tsinghua University School of Law.
Justice O'Connor served as an associate justice of the United States Supreme Court from 1981 to 2006 and was the first female jurist nominated to the country's highest court. She authored the widely cited dissenting opinion in Kelo v. City of New London (2005) which has been hailed as a pivotal opinion in American property law jurisprudence. William & Mary Law School Dean Davison M. Douglas hailed O'Connor's 1981 nomination as the Court's first female justice as "among the momentous events in American history," adding that she was "one of the Court's most influential justices of the past half century."
Mr. Ackerman is Managing Partner of Ackerman, Ackerman & Dynkowski, PC, a nationally recognized condemnation and eminent domain law firm with offices in Bloomfield Hills, Michigan and Washington, D.C. He is also a member of the Owners' Counsel of America, a national network of condemnation and property rights attorneys who focus their practice upon the representation of property owners threatened by eminent domain. Ackerman received both his Bachelor of Arts degree and his Master's degree from Michigan State University and his Juris Doctor degree from the University of Michigan Law School. He is the past Chair of the Michigan Real Property Section Condemnation Law Committee and the American Bar Association Real Property Section Condemnation Committee. Mr. Ackerman defended against the use of eminent domain for economic development representing one of the property owners in Wayne County v. Hathcock (2004) in which the Michigan Supreme Court reversed the infamous Poletown decision. He has served as an adjunct professor teaching eminent domain law at the University of Detroit Law School since 1983, and now holds the position of adjunct professor at Michigan State University College of Law.
ABOUT OWNERS' COUNSEL OF AMERICA:
The Owners' Counsel of America is a nationwide network of experienced eminent domain attorneys dedicated to protecting the rights of private property owners large and small, locally and nationally, and to advancing the cause of property rights. The lawyers affiliated with Owners' Counsel are in private practice in nearly every state and represent property owners against federal, state, and local governments, utilities, redevelopment authorities and other entities that may be armed with eminent domain power.
# # #