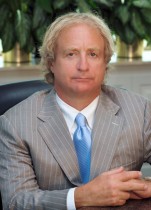 New Orleans, LA (PRWEB) August 16, 2011
The Owners' Counsel of America is pleased to announce that Randall A. Smith of Smith & Fawer, LLC in New Orleans, Louisiana, has joined the Owners' Counsel as the Louisiana member-attorney dedicated to representing landowners in eminent domain litigation. Mr. Smith's practice focuses upon takings and eminent domain litigation, as well as other property and business litigation. Smith & Fawer, LLC has established itself as a successful boutique litigation firm with offices in downtown New Orleans and in Jackson, Mississippi.
Mr. Smith is a Phi Beta Kappa graduate of Amherst College and Yale Law School. Following law school, he clerked for the Honorable Charles Schwartz, Jr., United States District Court for the Eastern District of Louisiana.
Mr. Smith has taught as an Adjunct Professor of Law at Loyola University's School of Law since 1989. Currently, he serves as the President of the Canal Street Development Corporation, a public benefit corporation dedicated to the revitalization of Canal Street.
Throughout his career, Mr. Smith has secured many multi-million dollar awards for landowners against taking authorities, such as a $10.5 million verdict against the New Orleans Convention Center Authority when only $1 million was initially offered.
"We are delighted to welcome Randy Smith, a highly skilled eminent domain trial attorney, as the Louisiana Member of our national network," said Cathy Newman, Owners' Counsel of America Executive Director. "As cities, states and utilities expand infrastructure and undertake redevelopment projects, it is essential that property owners nationwide are able to locate experienced condemnation counsel. The Owners' Counsel looks forward to being a resource to Randy as he continues to protect the private property rights of Louisiana landowners."
ABOUT OWNERS' COUNSEL OF AMERICA:
The Owners' Counsel of America is a nationwide network of eminent domain attorneys dedicated to protecting the rights of private property owners large and small, locally and nationally, and to advancing the cause of property rights. The lawyers affiliated with Owners' Counsel are in private practice in nearly every state and represent property owners against federal, state, and local governments, utilities, redevelopment authorities and other entities that may be armed with eminent domain power.
###