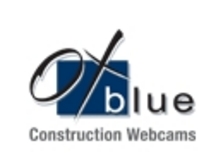 the construction industry's webcam solution
Atlanta (PRWEB) February 10, 2009
OxBlue, Inc. is increasing awareness for solar tax credits. Considered, "the construction industry's webcam solution," OxBlue is a pioneer in high resolution solar powered construction camera and construction webcam technologies. The company has recently been notifying customers who purchased solar power stations that they may be eligible for a 30% federal tax credit which will save most customers more than $1,000 in taxes.
Highlights of the Solar Energy Property Tax Credit:

Tax credit can be claimed by taxpayers on Form 3468
Solar energy property is defined by the code (code section 48(a)(2)(A)(i)(II)) as equipment that uses solar energy to generate electricity, to heat or cool a structure, or to provide solar process heat (but not for a swimming pool).
The credit is not allowed for property unless it is depreciable or amortizable; its construction, reconstruction or erection is completed by the taxpayer; and it meets the official quality and performance standards in effect at the time of acquisition.
Extension of Tax Credit until 2017:
On October 3, 2008 the U.S. House of Representatives passed historic legislation that extends the 30% solar tax credit until 2017. This creates a significant opportunity for both existing and future OxBlue customers who elect to utilize solar powered construction webcams.
"OxBlue has been a pioneer in solar powered construction cameras. Many of our new and existing customers have taken a particular interest in our solar powered construction cameras due to the ease of installation, reliability and cost point," explains, Chandler McCormack, CEO of OxBlue Inc. "The new tax benefits make the decision to purchase the OxBlue solar power stations for those cameras that much more compelling. It's exciting to be rewarded by the federal tax code for investing in technology which helps to keep your entire project team up to date on construction progress."
In addition to federal tax incentives, customers of OxBlue may be eligible for other state, local and utility incentives that promote renewable energy. Additional information regarding these incentives can be found on the DSIRE (Database of State Incentives for Renewables & Efficiency) website at dsireusa.org.
Ernie White, VP, Sales & Marketing explains, "We recently completed a customer service initiative to proactively notify every customer who purchased a solar power station in 2008 that they may be eligible for a 30% tax credit. Most were not aware that they could receive more than 1,000 dollars in tax credits. Helping them put cash back in their pocket makes the value of OxBlue's construction monitoring service that much higher. It's an opportunity to serve our clients and a program we plan to continue."
OxBlue serves its customers with offices in both the U.S. and Europe, providing construction webcam services to construction sites in all 50 U.S. states and on 6 continents. The company is renowned for their plug and play high resolution live construction cameras that transmit remotely through wireless, cellular signals.
For additional information about high definition construction digital camera technologies from OxBlue, visit oxblue.com or call 1-888-849-BLUE (2583).
About OxBlue, Inc.:
OxBlue ignited the construction camera revolution with the release of its turnkey construction webcam service in 2001. Today, OxBlue continues to lead the industry in innovation with its award winning technology and first class customer service. OxBlue is committed to providing construction clients with effortless project management solutions via innovative, web-based camera technology backed by premier customer service. For more information about OxBlue and their line of solar powered wireless outdoor cameras, visit OxBlue.com or call 1-888-849-BLUE (2583).
###