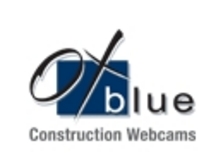 We are in a unique position to contribute perspective on project trends within the construction industry
Atlanta, GA (PRWEB) March 18, 2009
Founded in 2001, OxBlue Inc is a leader in industry HD webcam and construction camera technologies. The company is viewing 2009 as an opportunity to expand their cellular construction camera's reach. OxBlue Inc. plans to increase their presence on jobsites throughout the United States. The outflow of federal stimulus dollars into the domestic market, and likely rebound, will provide a near-term incentive for construction companies to seek out the best tools.
"We are in a unique position to contribute perspective on project trends within the construction industry", CEO Chandler McCormack explains. "The nature of OxBlue's service, to provide web based camera solutions to project management issues, exposes us to virtually every geographical, financial and vertical segment of the construction industry." Found on construction sites crossing 6 continents, OxBlue's cameras are most often known for their presence on sites across the United States. Project types range from national commercial construction programs to the healthcare, transportation, bridges, and schools segments. OxBlue cameras are also being used in the small, but emerging, alternative energy construction segment.
To date, most insight has come from financial analysts outside of the construction industry and trade associations that concentrate on one specific portion. While most of OxBlue's internal data corresponds with industry publications, the nature of wireless construction camera technology allows a more ground level perspective. As a result, OxBlue has access to leading indicator information concerning how many projects start or stop each month, changes in patterns and other variations within the data, often buried when published as summary documents.
While OxBlue concurs with the industry economic coverage compiled by McGraw Hill, they feel that there is more at work. "For instance," says McCormack, "although we see the same 15% drop in construction starts over 2008, when we drill into the composition of that number, we see a 50% drop for some customers and a 25% increase for others. Although the economic declines at the macro level are irrefutable, individual companies within the construction industry vary widely in how they are performing and what types of projects they are constructing. The added insight has allowed us to recognize a number of recent bright spots, such as a sharp increase in both school and transportation related projects."
OxBlue also provides the construction industry with insight into technology sales. While the company reports a consistency between the average same-customer change in sales and the drop in construction starts, they are also reporting a shift in the reasons that companies are buying, as well as an increase in the number of new customers seeking construction management tools. "Companies can't afford to make a mistake right now and value engineering is a higher priority than it was even a year ago. Customers are also looking inward towards their own management process in an effort to reduce risk and increase efficiency. Companies who did not have the bandwidth to evaluate technology solutions when the economy was booming, including construction cameras, are now adopting them as a communication, documentation and marketing outreach tool."
Marketing: Expanded Competition for 2009 Commercial Construction Contracts
In the coming year, construction companies will have to contend with tighter margins and an increase in competition for a reduced number of bids. "In 2009 it's common to see twice the number of companies bidding for a new construction project than there would have been in mid-2008", Ernie White, VP, Sales & Marketing, adds. As a result, bids are coming in lower and the companies that are winning bids are those who are able to differentiate themselves on more than just cost. For example, "A client reported how we helped them to win a multi-site contract. A new owner came to town and interviewed several qualified and competitive firms. Our client offered something unique. The owner reported that he based his decision to contract with our client largely on their ability to demonstrate proactive management, as evidenced by their strong use of construction cameras on every project."
Increased competition and thinner margins dictate that construction project managers seek out a tool that allows them greater precision and scope. They need to easily see if the project is off schedule and make faster informed decisions, mitigating costly delays. OxBlue construction digital cameras help general contractors protect their profit margin while differentiating their services.
"Installing OxBlue cameras offers many benefits to the stakeholders of construction projects," said White. "Our customers frequently report that having our construction webcams present allows them to better manage projects, communicate project status more efficiently and provide the necessary documentation after the project is completed. During these challenging economic times, with fewer projects to chase, our customers use our construction cameras as part of their project management efforts to be more efficient since they cannot make it up on volume, as in the past."
Transparency:
The initial flow of stimulus related projects and the higher level of transparency that has resulted encourage OxBlue. In efforts championed by construction contractors and owners, more municipalities are requiring good faith efforts to show the local community how taxpayer dollars are spent on new construction projects. Legislation such as California's Proposition 39 includes a public outreach program to inform the public concerning the district's expenditure of school bond proceeds. As federal stimulus dollars fund more state and local construction projects, Transparency will become increasingly significant. The community as well as associated branches of government will be eager to monitor their investments. The OxBlue jobsite camera communication solution allows contractors to communicate jobsite progress with high-resolution images, document construction activity, improve project management with detailed images and easily share these images online. These services allow companies to attract more clients that value proactive management and transparency between project team members.
"We recognize the industry challenges for 2009-2010 and are optimistic as to how the construction industry is attempting to retool and succeed in the current environment. When you see as many construction projects still going strong as we do, and the number of new sites starting each day, you become encouraged by the number of construction firms that continue investing to succeed in this difficult market." Continued McCormack, "The construction owners and contractors that make the right decisions now will find themselves positioned to lead in the future and own more market share."
About OxBlue, Inc.:
OxBlue ignited the construction camera revolution with the release of its turnkey construction webcam service in 2001. Today, OxBlue continues to lead the industry in innovation with its award winning technology and first class customer service. OxBlue is committed to providing construction clients with effortless project management solutions via innovative, web-based camera technology backed by premier customer service. For more information about OxBlue and their line of solar powered wireless outdoor cameras, visit OxBlue.com or call 1-888-849-BLUE (2583).
# # #