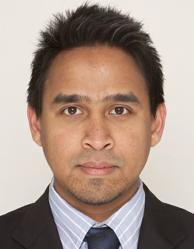 Oxford, Oxfordshire (PRWEB UK) 30 March 2012
Shaad Hamid, a leading Oxford based SEO consultant, is pleased to announce his bespoke SEO, PPC and Social Media service offering to small and medium sized businesses in the UK. Consumers around the world are showing a voracious appetite for digital media. Time spent online is rising rapidly and is becoming an important touch-point for advertisers and marketers to focus on. Higher motivation to use smartphones is also opening up new possibilities for consumer reach. This creates new challenges to small business owners and traditional marketers as competition for online visibility continue to rise.
Digital marketing channel-tactics such as 'Search Engine Optimisation' (SEO), 'Pay Per Click' (PPC) advertising and 'Social Media Marketing' are now firmly embedded within the marketing mix of some of the world's biggest brands and organisations. With ever tightening marketing budgets and limited resources for small business owners, outsourcing digital marketing efforts to agencies seem like a far cry to most.
Fortunately there seems to be a positive trend towards small businesses recruiting remote freelancers online. In addition to it becoming a more widespread hiring strategy, small businesses are also hiring freelancers more regularly. Big improvements in technology have led small businesses to wake-up to the potential of hiring freelancers instead of traditional temporary or permanent members of staff.
The benefit small businesses are experiencing is in the immediacy and flexibility of hiring high quality freelancers online. The growth in broadband penetration is enabling small businesses to connect with the best talent from all over the world. The indications are that small businesses will continue to drive the online freelancing revolution. This has also led to increased outsourcing of SEO, PPC and Social Media Marketing strategies to experienced and specialist practitioners.
About Shaad Hamid
Shaad Hamid is an experienced Oxford SEO and paid search marketer who is passionate about search and social media marketing. Shaad specialises in integrated digital marketing strategies with extensive experience in the fiercely competitive higher education sector, eCommerce, business to business, and travel industries. More information can be found at http://www.shaadhamid.com/.