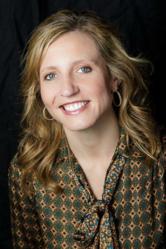 We are bringing together two leading companies focused on providing high-value solutions for B2B integration and eCommerce, along with a sincere dedication to the success of our clients.
Portsmouth, Hampshire (PRWEB UK) 6 June 2013
Oxford Consulting Group (http://www.oxford-consulting.com), a leading United States based provider of comprehensive services and solutions for business to business integration and multi-channel commerce, announced that it has acquired Chase Consultancy Limited, a Fareham, England based IT consulting firm, effective 1 June 2013.
Chase Consultancy is a prominent UK IT services firm and IBM Premier Business Partner offering solutions for Electronic Data Interchange (EDI) and business to business (B2B) integration. The company was founded in 2002 and has since helped numerous European companies implement and manage their EDI and B2B integration solutions. In the near term, the organisation will be known as Chase Consultancy, an Oxford Consulting Group Company, while the two companies complete the integration process.
"We are very excited about the becoming part of Oxford Consulting Group, and the benefits of the acquisition to our clients," said Ian Wells, managing director of Chase Consultancy. "We will be able to expand the services and solutions we offer to them, and now with offices and resources in North America and Europe, we can better support the needs of our multi-national customers."
Oxford Consulting Group, an IBM Premier Business Partner in the United States, established its first UK presence earlier this year with its Belfast, Northern Ireland office. The office has been dedicated to the training and development of skilled resources to support the IBM Smarter Commerce solutions portfolio. The acquisition of Chase Consultancy will enable Oxford Consulting Group to expand its presence in the UK and Europe. Furthermore, the combined organisation and consulting resources will help Oxford Consulting Group deliver higher service levels and more comprehensive solutions into the UK and surrounding areas.
"We are thrilled about the acquisition of Chase Consultancy, as the merger advances our mission of becoming a top IBM Smarter Commerce solutions provider in North America and UK," said Michelle Kerr, Oxford Consulting Group president. "We are bringing together two leading companies focused on providing high-value solutions for B2B integration and eCommerce, along with a sincere dedication to the success of our clients. We believe that our corporate values, skillsets and goals are exceptionally well-aligned, and look forward to working together to deliver exceptional service and solutions to our new and current European clients."
Oxford Consulting Group is exhibiting at the upcoming IBM Smarter Commerce Global Summit in Monaco, June 18-20, 2013, and executives from both companies will be present at the event.
About Oxford Consulting Group
Oxford Consulting Group is a leading information technology (IT) consulting firm and solutions provider that has developed, implemented and supported the technology portfolios of hundreds of companies across North America. Established in 1998 and headquartered in Westerville, Ohio, United States, Oxford Consulting Group has a team of nearly 200 talented, dedicated, creative and customer-focused business and technology professionals. An IBM Premier Business Partner, the company's breadth of solutions range from delivering B2B integration and supply chain management solutions for global organisations, to providing IT consulting and IT staffing solutions, to providing IT services and support for small to medium-sized businesses. Visit Oxford Consulting Group's website at http://www.oxford-consulting.com to learn more about the company's services and solutions.
About Chase Consultancy Limited
Chase Consultancy Limited is a leading solutions and services provider that has helped numerous European companies maximise their investments in EDI and B2B integration business solutions. Established in 2002 and located in Fareham, England, their mission is to close the gap between a company's B2B and EDI systems and their core business objectives. The company's current website is at http://www.chaseconsultancy.com.