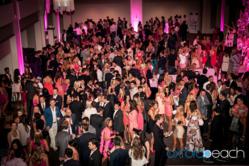 MyShindigs is dedicated to providing our members with all the necessary online tools with the purpose of expanding their real life social calendars...
Boston, MA (PRWEB) September 26, 2012
As social software continues to bridge the online and offline worlds closer together and facilitate B2B transactions on a broader and more targeted scale; a partnership between Oxford Beach and MyShindigs could not have come at a better time. Oxford Beach is a leading marketing and events company that produces and markets more than 250 parties and events each year. After a successful partnership over the last two years as well as joint involvement with high profile events including the Toronto International Film Festival (TIFF), Burroughes Halloween, Steam Whistle Brewery's A Toronto Christmas, St Party's Day and a Canadian Breast Cancer Foundation event at the Arcadian Court in Toronto, Canada a closer working relationship was a no-brainer and the next logical step in growing the partnership between the two flourishing companies.
Founded by Bill Hennessey, Oxford Beach has found a niche in event marketing by taking a structured business approach to an often unpredictable industry. More importantly Oxford Beach has built a strong team of outgoing and driven professionals with a reputation for honesty, integrity and success. The founders of Oxford Beach and the increasingly popular social media website MyShindigs.com share an entrepreneurial drive and vision of perfection, scalability, ethics and the facilitation of bigger and better parties and events.
'After having had successful results using the MyShindigs website and through its member base a partnership to support each other's brands and a closer working relationship made perfect sense to us,' says Rob Cranston Director at Oxford Beach.
MyShindigs, the events management, sharing and broadcast platform has been built for companies like Oxford Beach; allowing such leading marketing and events companies globally to continue to build a higher profile amongst a desired and highly targeted demographic and leverage other members for the creation of exciting events whether they be venue owners, event planners, DJs, or any other related entity in the events and hospitality industry.
'Our membership base is all-encompassing and wide ranging. One of our strongest demographics are affluent young professionals who enjoy socializing with like-minded peers for the purpose of networking, entrepreneurship, and somply to expand their social calendars. We found the venues and environments and professionalism offered by Oxford Beach was a perfect match and natural extension of our brand. We are excited and energized by this partnership,' says Jason Andrews and Matthew Tautt, co-founders of MyShindigs.
The MyShindigs platform is a full suite of event planning, management and broadcast tools allowing members to follow the hottest event organizers near them and receive alerts to exclusive parties and events. 'In addition to this partnership with Oxford Beach we look forward to announcing new partnerships, with more key sponsors as well as additions and upgrades to the website. We are dedicated to our members and will continue to provide the users of MyShindigs with all the necessary online tools to advance their social calendars,' adds Jason and Matthew.
The world of social networking is still evolving and companies like Facebook, LinkedIn, and Twitter have done their part. Now the second generation of social media companies such as the quickly rising and increasingly popular MyShindigs.com are introducing more effective, niche and useful tools to enhance and simplify the online experience for its users. With members signing up from coast to coast, country to country, and continent to continent it is not difficult to see that MyShindigs is quickly growing and becoming a major force in the world of social media.
About MyShindigs
MyShindigs is a social networking platform that specializes in allowing members to plan, organize, manage, promote and broadcast their public, private and company events and parties. MyShindigs allows users to search out, share, follow and join each other's events and parties of interest to expand their social calendar throughout their lives. For more information, visit http://www.myshindigs.com.