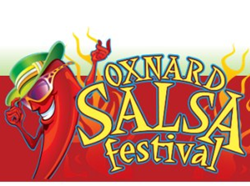 Music and food are a popular combination and particularly when they involve salsa.
Oxnard, CA (PRWEB) July 28, 2016
Brad Schmett, Broker Associate with Luxury Homes by Keller Williams today announced that the sizzling Oxnard Salsa Festival to be held over the last weekend of July at the Plaza Park in Oxnard, will be a big draw for everyone who loves all things salsa plus affordability in housing, as thousands head in to enjoy the festival and shop for homes along the way.
The annual two day festival is one of the most anticipated events in the Oxnard area. Attendees come in from all over Southern California, particularly from the Inland Empire which is a brief and scenic drive away from the coastal area. Learning to dance all the latest salsa moves is one of the big draws, second only to tasting some of the finest and most unique salsa recipes in the State of California.
Schmett commented, "Music and food are a popular combination and particularly when they involve salsa. Add to that the beautiful, coastal environment on the drive to Oxnard and you have a winner every time. My team and I are available through the weekend to show our inventory of affordable luxury homes across the Inland Empire counties of Riverside and San Bernardino. We are looking forward to meeting new friends throughout the festival and sampling some of those amazing recipes ourselves."
Admission to the concert is free with five dollar concert seating and five dollar tasting tickets for the Salsa Tent. The International Food Court will include gourmet tamales and empanadas, roasted corn on the cob and delicious strawberry desserts. Ice cold Budweiser beer on tap along with frosty margaritas, fresh squeezed lemonade and healthy smoothies will round out the menu for the festival.
For more information on the Oxnard Salsa Festival visit http://oxnardsalsafestival.com.
To find out more about investing in Inland Empire real estate visit http://Inlandempire.bradschmettgroup.com.
About Luxury Homes by Keller Williams: Luxury Homes by Keller Williams – Inland Empire is an exclusive, elite and sophisticated group of real estate consultants raising the bar for service in the real estate market.