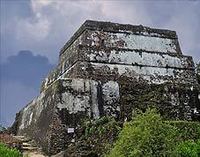 "We OWE these guys our Respect, Honor, and any Help we can give them. Help us get the word out, and help us send our wounded warriors for healing."
Nashville, TN (PRWEB) February 2, 2011
According to a USA Today report an epidemic problem of addiction plagues our armed forces. The military says that new diagnosis of substance abuse has risen to 40,000 soldiers a year. Further, 25-35% of our special forces become drug dependent after they sustain an injury.
Ed Clay, a managing partner for Ibogaine Now says he knows the remedy. "I know for a fact that I can help most of these soldiers get off these painkillers without withdrawals using Ibogaine."
Ibogaine is found in the root of the Tabernanthe Iboga plant. Its anti-addictive properties have been known since the 1960's, but federal restrictions have limited research in the US. International studies show Ibogaine to be most effective for opiate addiction including heroin and Oxycontin.
Lt. Gen. David Fridovich, a Green Beret and Deputy Commander of Special Operations forces recently acknowledged his addiction to Oxycontin and later Morphine. The addiction came as the result of pain medication issued after an injury he sustained while working out. When the source of the pain was not addressed, the General had to take the prescribed medication over a long term which led to tolerance and the need for more drugs. He beat the opiate addiction after suffering horrible physical withdrawals which included pain, vomiting, shakes, and despair. He still has to take lower doses of narcotics.
Clay states, "Here is one tough guy. A national hero admitting he was beat down by Oxycontin addiction. The General showed tremendous courage as he has throughout his career."
Clay himself was addicted to an opiate based painkiller prescribed for a sports knee injury. Facing the same type of withdrawals as General Fridovich, he returned to the painkillers each time he tried to quit. His therapist suggested Clay research Ibogaine.
"I did all the research, but was still hesitant. I went to a treatment facility in Mexico, and 36 hours later I was free from painkillers. My mind was clear, I suffered zero withdrawals and I had a new mission-to help as many people as I could," says Clay.
Now he wants to help veterans and servicemen shed their addictions. "It is so sad, knowing first hand what the general had to go through. Especially since there is treatment available that leaves most addicts drug free after one treatment session with no painful detox. There is no replacing one drug with another. We recommend follow up with a psychotherapist for some to deal with emotional issues, but for many, once the ibogaine treatment is finished, it is finished indeed."
Sean, a patient at Ibogaine Now who asked that his last name not be revealed talks about his experience with getting off Oxycontin. He says, "I did some Suboxone, detoxes, did drug rehabs, but nothing really ever works. It is just postponing the inevitable. Eventually to get fully clean you will get sick." Sean's full testimonial is quite impressive.
Ibogaine is not available for treatment in the US, but there are a number of treatment facilities in Canada and Mexico. The Ibogaine Now facility is located in the safe and beautiful mountain region of Tepoztlan.
"My guess is the military would not permit this type of treatment for active duty personnel, but for the unreported numbers of veterans who are trapped in a life of fogginess as their families suffer, this could be a miracle."
For our veterans, Clay would like to find the assistance of a nonprofit organization so that together they could spread the word of the effectiveness of Ibogaine, and perhaps contributions to offset the costs of administering the program.
"When I read the USA Today story it broke my heart. They don't deserve this. The bled for us, were ready to die for us, the least we should do is get them off the addiction.
Clay would like to add that his facility is the only facility that guarantees no withdrawals and a 60 day no relapse guarantee. These are explained in more detail on the Ibogaine Now website.
"We owe these guys our respect, honor, and any help we can give them. Help us get the word out, and help us send our wounded warriors for healing."
# # #