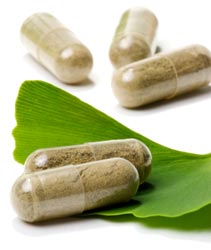 "One of the biggest problems with herbal colon cleansers has always been their inconsistency. Most of the herbs commonly used to make herbal colon cleansers are much to harsh for the delicate tissues they're meant to clean." ~Dr. Edward Group III
Houston, TX (PRWEB) September 07, 2011
Herbal supplements designed to cleanse and detoxify the colon have been available for decades. But the stigma which surrounds them has historically prevented them from developing any sort of mass appeal. However, according to Dr. Edward Group III, there is a new colon cleansing method gaining popularity – Oxygen colon cleansers.
As green lifestyle practices and natural body cleansing methods continue to gain increased mainstream popularity, many formerly taboo subjects that were once dismissed as "new age nonsense" are also now being reopened for examination. And colon cleansing is no exception.
According to one expert, these old-fashioned herbal colon cleansers have largely earned their snake oil reputation, and are being abandoned for newer oxygen-based colon cleansers. These have fast become the preferred way to naturally cleanse and detox the body, due to the safety, convenient and effectiveness of the products.
"One of the biggest problems with herbal colon cleansers has always been their inconsistency," says Dr. Edward F. Group III, a longtime advocate of oxygen-based cleansers.
The potency of herbs can vary dramatically from one batch to the next. This not only makes it extremely difficult to calculate recommended intake, it also significantly increases the likeliness of an adverse reaction.
"Most of the herbs commonly used to make herbal colon cleansers are much to harsh for the delicate tissues they're meant to clean," says Dr. Group. "And the plants themselves are often sourced from factory-like farms, usually overseas, where they rely heavily on chemical pesticides and fertilizers. It's unbelievable—they actually market this stuff for detoxing, even though it's contaminated."
It's widely believed that oxygen-based colon cleansing products are much safer than their herbal counterparts, because they use oxygen to naturally clean the entire digestive tract instead of harsh herbs. If you're going to do a colon cleanse, you may as well do it right.
###