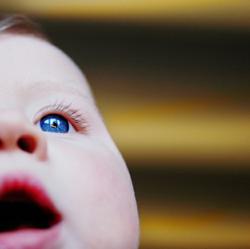 What the Oxygen Remedy offers is a natural treatment that makes permanent, positive changes to the symptoms of lupus.
Fairfax, VA (PRWEB) February 09, 2012
OxygenRemedy.org just released a new section on how people suffering from lupus can get rid of their symptoms naturally though the Oxygen Remedy breathing therapy. The Oxygen Remedy gets to the cause of many chronic diseases- a problem in the way we breathe- and its techniques are used to treat thousands of people suffering from chronic diseases.
Richard Geller, coach from OxygenRemedy.org, announced today, "Millions suffer from the chronic disease lupus. Scientists haven't found a definitive cure or cause for this disease. Sufferers are always in danger of another flare-up and all doctors can do is treat the symptoms. They need a therapy that will treat the cause of these symptoms and make permanent changes to their overall health. OxygenRemedy.org has decided to answer this need with its all-natural treatment for lupus symptoms."
Geller explains, "Our findings, which are backed by years of scientific research, show how people with chronic disease like lupus breathe more than healthy people. The cause for their ongoing illness is their chronic hyperventilation. By breathing too much oxygen, your body becomes unable to transport oxygen to the cells and tissues that need it. When you raise the level of CO2 in your body, you naturally breathe less and your arteries open themselves to get oxygen where it needs to go."
Geller continues, "All there is out there today to treat lupus are drugs that target inflammation or suppress the immune system. These drugs have dangerous side effects and don't provide a lasting solution. What the Oxygen Remedy offers is a natural treatment that makes permanent, positive changes to the symptoms of lupus, based on breathing exercises that lead the patient to gradually raise the oxygen level of their cells and tissues. This counters inflammation and its resulting symptoms, like joint pain, fatigue, skin rashes, and the more serious symptoms that of advanced."
He says, "The basis of health is healthy breathing. People with chronic illnesses like lupus breathe two to three times as much as healthy people, and this is why they have chronic inflammation and a lasting autoimmune disorder. The Oxygen Remedy can undo years of overbreathing and reset the body to its healthy breathing state. It has already helped people with grave health problems that nothing else could solve. People searching for long-term relief from their lupus symptoms will be amazed at how their symptoms disappear, without any medications."
Geller concludes, "New sections are always added to the site on specific illnesses and health problems, such as cystic fibrosis, anxiety and panic disorders, and weight gain. The Oxygen Remedy therapy offers a permanent solution for people who suffer from serious, long-term diseases, or for those who would like to better their health to have more energy, lose weight, and perform better physically and mentally."
"OxygenRemedy.org is devoted to educating readers on how they can cure their illnesses without pills or huge changes to their lifestyle, simply by changing their breathing. Proven by a generation of Russian doctors, the therapy is steadily becoming mainstream in the U.S. and elsewhere and consistently more effective than traditional drug treatments. This remedy has already worked with patients with serious illnesses, including cystic fibrosis, asthma, panic disorders, sleep disorders, chronic fatigue, bipolar disorder, epilepsy, and many more. OxygenRemedy.org is proud to make this revolutionary natural cure available to the public."
Disclaimer: OxygenRemedy.org does not diagnose or treat any disease nor suggest that you cease medical treatment. The ideas here may or may not work for specific individuals. Health can get better or worse with any treatment and decisions as to treatment are best made by the individual who can make those decisions, such as the patient, the health professionals, and/or parents. OxygenRemedy.org does not claim to cure any disease and in many cases lacks enough statistical evidence to make any such claims. Hopefully the ideas and experiences here will help you regain your health, but no assurances are made that this will happen.
###