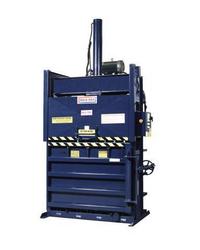 The contract reinforces our shared commitment to effective recycling programs
Brentwood, Tenn. (Vocus) March 6, 2008
Ozburn-Hessey Logistics (OH Logistics) recently signed a national contract recognizing the Traylor Group as the company's recommended provider of recycling equipment and services. The Traylor Group has been instrumental in helping OH Logistics increase sustainability initiatives throughout its North American distribution centers for the past two years.
"The contract reinforces our shared commitment to effective recycling programs," commented Larry Blythe, Regional Developer for the Traylor Group. "OH Logistics is dedicated to improving the recycling programs at their facilities, and we will work with each site to maximize the recycling potential."
The national contract states that the Traylor Group will provide balers and pick-ups for recycling corrugated materials and stretch film for qualified OH Logistics distribution centers. The Traylor Group supplies high-density, Max-Pak balers built to exacting specifications to safely process paper waste.
After a successful year of implementing programs in 2007, OH Logistics anticipates adding 10-12 more sites to the national recycling program this year. Blythe commented on the projected recycling amounts for a site recently added under the national contract. "Each month, we expect to recycle between 25 and 30 tons of corrugated materials alone in the newest Memphis, TN location."
Approximately one-third of all new business inquiries received by OH Logistics request information about sustainability initiatives. OH Logistics executives believe the Traylor Group relationship and new national contract represent tangible sustainability efforts, and will convert prospects to customers as they seek environmentally responsible logistics partners.
"We look forward to continuing and growing our relationship with the Traylor Group," stated Bob Spieth, OH Logistics' President of Contract Logistics. "Their services and products have enabled our facilities to dramatically reduce landfill waste while streamlining our recycling efforts—an important component of our sustainability strategy as a 3PL."
About the Traylor Group (http://www.traylorgroup.com)
The Traylor Group provides recycling services and equipment. They currently recycle 13,000 tons per month of corrugated material and 3,000 tons per month of plastic materials, including automotive plastics, stretch film, pallets and milk cartons. The company serves a wide client base, including small grocery stores and Fortune 500 companies. The company estimates that its clients have saved nearly $20M in landfill costs alone.
About OH Logistics (http://www.ohlogistics.com)
Based in Tennessee, Ozburn-Hessey Logistics is one of the largest 3PLs in the world, providing supply chain management solutions including international and domestic transportation, warehousing, customs brokerage, freight forwarding, and import and export consulting services. The company offers fulfillment, e-commerce fulfillment, service parts management, return logistics, network optimization, cross docking, and pool distribution. OH Logistics consists of three divisions—International Services, Contract Logistics and Transportation Services. The company operates over 100 value-added distribution centers and offers complete transportation management services domestically and internationally. OH Logistics serves the food service consolidation; industrial; electronic and high-tech; health and beauty; consumer products; and many other industries and employs over 5,000.
OH Logistics can be reached at (877) 401-6400 or on the Web at http://www.ohlogistics.com.
Contacts:
Karen Hall
Director of Marketing and Communications
Ozburn-Hessey Logistics
(615) 524-3652
khall @ ohlogistics.com
Sarah Nadler
Account Executive, Public Relations
Gish, Sherwood & Friends
(615) 385-1100
snadler @ gish.com
###