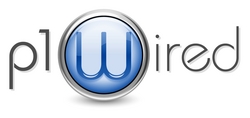 . . . P1Wired software allows the photographer to manage their business from any device that has an internet connection.
Avon, CT (PRWEB) March 3, 2010
PhotoOne Software has developed a new browser-based software application for the Mac and PC -- P1Wired Software. The new studio management software borrows many of the best features from PhotoOne and has added some new features to enhance the photographer's work flow.
"The professional photographer wants to be able to stay in touch with their business at all times and have the flexibility to access certain features through a Mac, PC or Smartphone," says Stuart MacFaddin, PhotoOne CTO. "P1Wired was developed with that in mind and delivers a feature-rich software at a very attractive price point."
Some of the features in P1Wired include: Client and Order Management, Invoicing, Workflow, Calendar, Email (Gmail) and Email Campaigns, Event Management focused on Weddings, Client Access, Credit Card Processing, Accounting, Reporting and much more. P1Wired has integrated with MailChimp for email marketing. MailChimp provides a very professional email marketing capability that is easy to use and has a FREE level for the photographer that is just getting started. P1Wired has also integrated with Merchant Warehouse to provide merchant services to our photographer clients. Merchant Warehouse provides some of the lowest cost credit card processing and merchant accounts.
P1Wired still has the photographer in mind with respect to technical support. There will be a human element to support, not a technical support platform based on email or a forum. Your questions and suggestions for product development will be answered quickly and receive the proper level of attention by our development team.
P1Wired will grow with you. As your business evolves so will P1Wired with a special emphasis on Client Access. Clients and prospects can work with you on a virtual basis and contract your services electronically eliminating much of the faxing and mailing that was part of the old model. Ultimately, P1Wired will work for you 24/7 allowing your clients and future clients to work on their schedule and secure your products and services whether you are in the office or not.
About P1Wired
P1Wired is the next generation of software by PhotoOne Software. PhotoOne Software's studio management software has been the market leader for over 15 years. P1Wired captures many of the best features of PhotoOne and adds new applications like Client Access, MailChimp and Merchant Warehouse integrations and the flexibility for the photographer to access the software application via the internet.
# # #