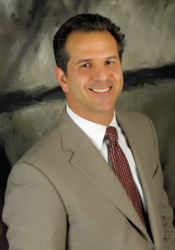 It is best to check your credit score first before applying for loans.
Mount Pocono, PA (PRWEB) October 02, 2012
It's always best to learn from the experts, regardless of the subject. With this in mind, a local news source contacted Attorney Joseph P. Hanyon, an expert Mount Pocono car crash lawyer, with questions about how consumers should approach the idea of getting a new car. Of course, the main topic here is on how one should go about acquiring a loan for the vehicle. Attorney Hanyon's responses are below:
Interviewer: "Attorney Hanyon, thanks for taking the time today to speak with us. Now, this may be an off-topic for an attorney, but perhaps you can offer some unique insight. What advice can be offered to those who are looking to get a loan for a new vehicle?"
Attorney Hanyon: "To start finding the right place to get a loan, consumers can start by searching some of their local banks and comparing interest rates. Lower interest rates mean less money out of their pocket in the end. It is best to know how long they would like to take to pay off the loan; some banks offer lower interest rates the faster people pay off the car. The interest rates also vary with the year of the car being purchased. If the car being purchased is an older model vehicle, the interest rates on the auto loan are going to be higher. If they are buying a newer car or brand new car then consumers can find very good rates."
Interviewer: "Well that makes sense. But what about those with bad credit?"
Attorney Hanyon: "It is best to check your credit score first before applying for loans. One can do this simply by going online and checking their score from any major credit bureau - consumers are allowed one free credit check per year. Be careful; applying for a numerous amount of auto loans can actually damage a credit score even further! Even if their credit is not ideal, one can probably still find financing. Many banks will require some money down to apply towards the auto loan, and they will expect the buyer to pay off their loan in a shorter amount of time, but may very often still award a loan. The amount of money they'll require up front depends on the size of the loan application.
There are many sites online that will work with many of the banks in the state of Pennsylvania to find the right loan for consumers and for their unique needs. Be sure to shop around for the best rates and the auto loan that is right for them."