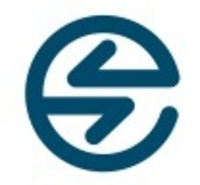 Phoenix, Arizona (PRWEB) October 29, 2008
Element Payment Services™, Inc. (Element) announced today that SimplyRaise has adopted Hosted Payments, the first payment processing solution to take software providers out-of-scope for PA-DSS (PABP) compliance requirements.
SimplyRaise, the developer of online event registration and management software, chose to integrate Element's Hosted Payments solution with their software to offer its customers the most secure payment processing available. "With Hosted Payments, Element's PCI DSS Express Processing Platform handles all of the sensitive cardholder data needed to perform a payment transaction while SimplyRaise collects all of the non-sensitive data," says Sean Kramer, CEO of Element.
John Baker, CEO at SimplyRaise said his decision to adopt Hosted Payments came as a result of Visa's October 1, 2008 deadline requiring that newly boarded level 3 and level 4 merchants either be PCI DSS compliant or use PA-DSS (PABP), compliant software. "We wanted to make sure that there was no interruption in our ability to provide new customers with payment acceptance solutions through our software. Since the PA-DSS validation process can take months and cost thousands of dollars, Hosted Payments was an easy choice for us. We were able to implement the solution in a matter of days with very little development work required," said Baker.
Element developed Hosted Payments for software application vendors that sell, distribute or license applications that facilitate electronic payments to offer an alternative to PA-DSS (PABP) validation. Hosted Payments alleviates their cost burden, reduces their risk, and enables them to give their customers a completely secure, reliable payment application. Alternatively, for software providers who have had their applications PA-DSS (PABP) validated, Element also offers fully integrated solutions which eliminates third party software that can lead to security risk, added costs and multiple points of failure in the payments chain. For more information about Element's Hosted Payments solution and complete suite of products, visit http://www.elementps.com.
About Element Payment Services, Inc:
Headquartered in Phoenix, Arizona, Element Payment Services Inc. provides PCI DSS compliant integrated transaction processing solutions to merchants through partnership with leading business management software providers. Engineered using service-oriented architecture, Element's Express processing platform allows for easy integration and supports credit and debit card, ACH and check solutions for its merchants.
Processing $4 billion in annual transaction volume, Element's secure, innovative and reliable payment solutions allow its customers to easily comply with industry security requirements such as PCI DSS, PA-DSS (PABP), significantly reducing the risk of a cardholder data breach.
About SimplyRaise, LLC:
Headquartered in Denver, Colorado, SimplyRaise offers custom online event registration solutions to our clients by offering the ability to seamlessly add online event fundraising capabilities to their current website. SimplyRaise simplifies the process of hosting an event by un-complicating the event management and registration process through our creative and intuitive forms while providing our customers with simple, yet elegant event registration products. For more information, please visit http://www.simplyraise.com.
Media Contacts:
Element Payment Services, Inc.
Brock Robertson
Chief Marketing Officer
480-993-0794
brobertson@elementps.com
SimplyRaise
John D. Baker
Founder
720.940.6287
john@simplyraise.com
###