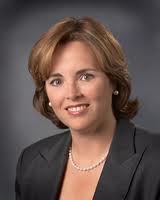 The industry needs to face the reality that their practices have encouraged truck-driver fatigue, which has led to accidents, injuries and deaths.
Scranton, PA (PRWEB) July 13, 2011
A recent Wall Street Journal article indicates the trucking industry is more focused on protecting its profits than protecting motorists from the dangers of fatigued driving, Pennsylvania trucking accident attorney Marion K. Munley said today.
In the article, trucking industry members bemoaned proposed changes to the Federal Motor Carrier Safety Administration's hours-of-service requirements. The rules, proposed in December 2010, would place tighter limits on commercial truckers' daily driving hours in a bid to get tired drivers off the road.
An official from the American Trucking Association, a Virginia-based trade group, told the newspaper that the proposed new rules were "solutions looking for a problem."
"These comments reflect an industry culture that has focused for too long on making revenue while cutting corners on safety, such as forcing drivers to spend long hours behind the wheel in order to make overnight or next-day deliveries," said Munley, whose Pennsylvania personal injury law firm, Munley, Munley & Cartwright, P.C., represents truck crash victims and their families throughout the Northeast.
"The industry needs to face the reality that their practices have encouraged truck-driver fatigue, which has led to accidents, injuries and deaths," the Scranton personal injury attorney said. "Because trucking companies appear to be unwilling to cut drivers' hours voluntarily, these rules are greatly needed."
The FMCSA's proposed changes to the hours-of-service regulations would, in part, require drivers of tractor-trailers, big rigs, semi-trucks and other commercial motor vehicles (CMVs) to:

Drive only 10 hours per day (down from the current 11-hour limit);
Reduce the length of work shifts, which include loading and unloading of the truck's cargo, from 14 hours per day to 13 hours;
Take a 30-minute break after seven consecutive hours on the road; and
Go off-duty for 34 hours, including two full nights, after reaching the driver's 60- or 70-hour weekly limit.
According to industry members quoted by the Wall Street Journal, the new limits would add significant operating costs and force trucking companies to hire more drivers.
But Munley, a member of the American Association for Justice's Interstate Trucking Litigation Group, said those costs would be outweighed by the safety benefits of the decreased driving hours.
The Pennsylvania truck accident lawyer pointed to four new studies that the FMCSA added in May to the official rulemaking docket for the Hours-of-Service Notice of Proposed Rulemaking. The studies found that the odds of a crash increase as driving time increases, and that breaks from driving help to reduce "safety-critical events."
The FMCSA has extended the final rule comment period to July 26.
"These studies indicate that sleep deprivation over time can impair the driver's ability to perform tasks that are essential to safely operating these mammoth vehicles, some of which can weight in excess of 80,000 pounds," Munley said.
"Fortunately, if a person is harmed by a commercial trucker or trucking company that doesn't take drowsy driving seriously, our legal system allows the victim to hold those parties accountable and obtain compensation for their injuries and losses.
"However, it's important to consult an experienced truck accident attorney who understands the complex nature of these cases and the need to act promptly in order to preserve evidence, such as logbooks and electronic data that will show the truckers' hours on the road," she said.
About Munley, Munley & Cartwright, P.C.
Munley, Munley & Cartwright, P.C. is a Pennsylvania truck accident law firm that represents tractor trailer accident victims throughout the Northeast, including New York, New Jersey, Connecticut, Maine, Massachusetts, New Hampshire, Rhode Island and Vermont. The firm has an extensive record of successful verdicts and settlement, and its truck accident attorneys have been nationally recognized for their expertise in state and federal trucking regulations. To learn more about the firm's truck accident litigation team, call (800) 318-LAW1 or use the firm's online contact form.
###