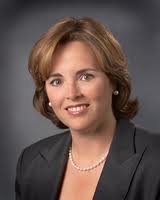 Tires are the only part of a vehicle that touches the road. Failure to care for them can have deadly consequences.
Scranton, PA (PRWEB) June 13, 2011
A national truck carrier's sponsorship of a contest that will reward its drivers for careful attention to tire maintenance during the steamy summer months is an excellent way to promote truck safety, Pennsylvania trucking accident attorney Marion Munley said today.
According to a recent article in Tire Review magazine, Schneider International will award $10,000 in prizes to its truck drivers and staff who demonstrate knowledge of proper tire maintenance and monitoring. The sweepstakes run through July 31.
"Tires are the only part of a vehicle that touches the road. Failure to care for them can have deadly consequences," said Munley, whose Pennsylvania personal injury law firm, Munley, Munley & Cartwright, P.C., represents clients in tractor trailer accidents across the Northeast.
"That's particularly true in the summer, when excessive heat puts stress on tires," the Scranton lawyer said, "particularly ones that are underinflated or have worn-out treads."
According to the National Highway Traffic Safety Administration, 3,400 people were killed in tire-related crashes in the U.S. between 2005 and 2009. An additional 116,000 were injured in wrecks caused by tire problems.
While some blowouts occur naturally, others result due to negligence on the part of tractor-trailer drivers or the truck companies that employ them, Munley said. For example, truck companies might skimp on tire maintenance in an effort to reduce costs.
Tire manufacturers can also fail to meet design standards in compliance with NHTSA testing requirements, which can lead to tire failures, the Pennsylvania personal injury attorney added.
"These big rigs weigh thousands of pounds, and inappropriate care can lead to blowouts and tread separations, especially if they are overloaded – another violation that is completely preventable," Munley said.
State and federal laws regulate the trucking industry carefully, detailing the weight loads, speeds and driving conditions in which tractor-trailers and semi-trucks can operate. Some requirements, particularly with tires, are simple to administer.
"Checking tire pressure and inspecting tire sidewalls for signs of aging is crucial for all drivers, but particularly for operators of huge commercial motor vehicles," Munley said. "A tire is little more than rubber spinning on hot asphalt. Taking the time to examine them can mean the difference between life and death."
And as summer season hits full speed, more motorists will be accompanying 18-wheelers on the highways. Even with gas prices soaring, Americans still plan to hit the roads for vacations this year, according to AAA.
That's why sweepstakes like Schneider's are valuable, according to Munley.
"In an ideal world, you shouldn't have to reward people with VIP passes to races and free sets of tires to make sure they obey proper tire protocols," the truck driving accident attorney said. "But unfortunately, we don't live in an ideal world. If prizes save lives, then I'm all for it."
If tragedy strikes, however, it's important for injured victims to know that they may have legal claims that can provide compensation for their losses, Munley said.
"Laws are in place to protect the driving public when trucking wrecks occur," she said. "Hiring lawyers who are skilled in handling trucking accidents can help families get the justice they deserve."
About Munley, Munley & Cartwright, P.C.
Munley, Munley & Cartwright, P.C., is a Pennsylvania tractor trailer accident law firm that represents tractor trailer accident victims throughout the Northeast, including New York, New Jersey, Connecticut, Maine, Massachusetts, New Hampshire, Rhode Island and Vermont. The firm has an extensive record of successful verdicts and settlements, and its truck accident attorneys have been nationally recognized for their expertise in state and federal trucking regulations. To learn more about the firm's truck accident litigation team, call (800) 318-LAW1 or use its online form.
###