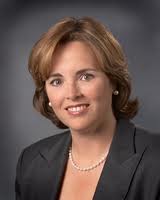 This kind of fatigued truck driving, or drowsy driving, constitutes a deadly threat of accidents. We hope electronic monitoring will decrease, if not eliminate, this threat.
Scranton, PA (PRWEB) July 28, 2012
Pennsylvania truck accident lawyer Marion K. Munley today applauded the newly enacted federal highway law provision that requires electronic monitoring of long-distance truck drivers' time behind the wheel.
"Crash investigations and industry studies have long documented the fact that some truck drivers exceed driving-hour limits and then falsify their logs to cover the fact that they have driven when they shouldn't have," Munley said.
Munley is a Pennsylvania personal injury lawyer with the law firm of Munley, Munley & Cartwright, P.C., in Scranton. She has been nationally recognized for her work representing truck accident victims, while her law firm partner, Daniel W. Munley, chairs the American Association for Justice's Trucking Litigation Group
"This kind of fatigued truck driving, or drowsy driving, constitutes a deadly threat of accidents. We hope electronic monitoring will decrease, if not eliminate, this threat," Munley said.
The Moving Ahead for Progress in the 21st Century Act, or MAP-21, requires the use of an electronic logging device to track hours of service for all commercial carriers who are required to file a record of duty status (RODS). President Barack Obama signed MAP-21 on July 6. The law funds a variety of federal transportation programs through September 2014.
Truck drivers who now keep paper log books for RODS will be required to use an electronic logging device that is certified by the Federal Motor Carrier Safety Administration (FMCSA).
The rule will become effective two years after the FMCSA releases a final version of the rule. Also, within one year after the final rule takes effect, the FMCSA will be required to create a regulation for electronic on-board recorders (EOBRs).
For more than 50 years, Munley's firm has pursued personal injury and wrongful death lawsuits on behalf of victims of major truck and commercial motor vehicle (CMV) accidents in Pennsylvania, New York and throughout the Northeast.
Munley pointed out that truck drivers are barred from driving for more than 11 hours in a day without 10 consecutive hours of rest or off-duty time. They also must log all of their time. Commercial truck drivers are also required to certify the truthfulness and accuracy of their logbooks, which are inspected by the U.S. Department of Transportation (DOT).
The Insurance Institute for Highway Safety (IIHS) says its surveys of long-distance truck drivers in Pennsylvania and Oregon show that drivers have spent more hours behind the wheel since the work rules changed in January 2004. Drivers, including 19 percent of Pennsylvania truck drivers, reported more instances of falling asleep at the wheel, the IIHS says.
"Fatigued driving by tractor-trailer drivers and other commercial motor vehicle operators plagues the trucking industry and continues to expose others on the road to the risk of serious accidents and injuries," Munley said.
"Electronic monitoring should be a big step forward. Unfortunately, we expect profit-driven truckers and trucking companies to find a way around any safeguards put forward by the FMCSA or the trucking industry."
Munley said anyone injured in an accident involving an 18-wheeler, "big rig" or other semi-truck should contact an experienced truck accident attorney for an explanation of their legal rights and options.
"Money is what matters to big and small trucking firms, and if everyone who is ever hurt by reckless drivers and their employers seeks compensation for their injuries, perhaps truck drivers and trucking companies will take notice," the veteran attorney said.
About Munley, Munley & Cartwright, P.C.
Munley, Munley & Cartwright, P.C., is a Pennsylvania truck accident law firm that represents tractor trailer accident victims throughout the Northeast, including New York, New Jersey, Connecticut, Maine, Massachusetts, New Hampshire, Rhode Island and Vermont. The firm has an extensive record of successful verdicts and settlements, and its truck accident attorneys have been nationally recognized for their expertise in state and federal trucking regulations. To learn more about the firm's truck accident litigation team, call 1-800-318-LAW1 or use its online form.