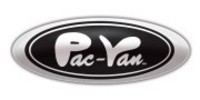 Opening an office in Atlanta is another key step in Pac-Van's growth. Our new branch manager, Andrew Spenner, has the knowledge and local market experience to provide great solutions for our customers. This is our fourth new location in the last nine months and it further enhances our ability to serve customers across the United States
Indianapolis, IN (PRWEB) May 6, 2008
On the heels of 2008 expansions to Dallas, TX, Bakersfield, CA and Trenton, NJ, the May 1st opening of the Atlanta Branch continues Pac-Van Inc.'s commitment to growing its nationwide service in modular office and storage equipment solutions.
"Opening an office in Atlanta is another key step in Pac-Van's growth. Our new branch manager, Andrew Spenner, has the knowledge and local market experience to provide great solutions for our customers. This is our fourth new location in the last nine months and it further enhances our ability to serve customers across the United States," said Ted Mourouzis, Pac-Van President and COO.
The Atlanta branch will serve the greater Atlanta metropolitan area, as well as other Georgia cities including Athens, Augusta, Columbus, and Macon. The branch inventory includes modular buildings , mobile offices , ground level offices , and portable storage containers .
The new branch office is located at 5490 McGinnis Village Place, Alpharetta, GA 30531 (1-800-587-1784), and will be managed by Andrew Spenner. Andrew brings 6 years of industry experience to the Pac-Van team.
About Pac-Van, Inc.
Pac-Van, Inc. (http://www.pacvan.com) is a nationwide provider of modular buildings, mobile offices, and portable storage equipment. The company serves a diverse array of customers, including those in the commercial, industrial, construction, medical, special event, government, and education markets.
Pac-Van's reputation for excellent quality and unsurpassed service has won the company many accolades, including multiple listings in the "Inc. 500" List of Fastest Growing Companies in the U.S. and the Inc. "Inner City 100" List of Fastest Growing, Privately Owned, Inner City Companies in the U.S. Pac-Van is headquartered in Indianapolis, IN and has offices in 25 cities in 16 states.
For further information, contact:
Angie Mason, VP Marketing, 317-791-2030
# # #