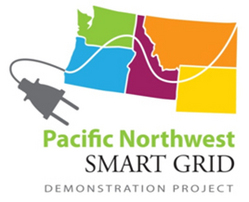 The next generation Smart Grid will comprise a variety of standards and devices that will present intricate interoperability challenges.
Moorpark, CA and Austin, TX (Vocus) October 1, 2010
Battelle and the Department of Energy's National Energy Technology Laboratory have finalized an $89 million agreement to fund the Pacific Northwest Smart Grid Demonstration Project. The funds will be added to another $89 million contributed by the Bonneville Power Administration, 11 utilities and five technology companies, including QualityLogic (http://www.qualitylogic.com ) and Drummond Group (http://www.drummondgroup.com ), that make up the demonstration project.
The project will expand existing electric infrastructure and test new combinations of devices, software and advanced analytical tools to enhance the power grid's reliability and performance. QualityLogic and Drummond Group are tasked with creating interoperability tests and certification for the Project's transactive control system. This control technology will allow transaction-based collaboration to occur over complex networks, where intelligent devices negotiate with each other, their users and the energy supplier to increase efficiency and reduce costs.
"The next generation Smart Grid will comprise a variety of standards and devices that will present intricate interoperability challenges," according to James Mater, QualityLogic co-founder and Smart Grid Interoperability Evangelist. "Now it's our job to see that components of the project work together to achieve greater efficiency in the delivery and use of energy."
"With the rapid evolution of Smart Grid interoperability standards, rigorous testing and certification of components are vital," said Rik Drummond, CEO Drummond Group Inc. and current chair of the Testing and Certification Committee for the Smart Grid Interoperability Panel Governing Board. "Lessons learned from this Northwest Smart Grid Demo Project will be an important cornerstone for the future."
The $178 million demonstration project is one of 16 regional smart grid demonstration awards announced by DOE last fall and is part of the American Recovery Reinvestment Act.
Smart grid enhances power delivery and use through intelligent two-way communication. The technology includes everything from interactive appliances in homes to substation automation and sensors on transmission lines. Electricity generators, suppliers and consumers are all part of the equation. Smart grid can monitor activities in real time, exchange information about supply and demand and adjust power use based on instantaneous data.
For more information about the project, visit http://www.pnwsmartgrid.org .
ABOUT QUALITYLOGIC
QualityLogic is a highly respected provider of testing products and outsourced quality assurance and engineering services. The Company provides a flexible menu of services at customers' sites, at QualityLogic's labs, or as managed services that scale to meet customers' evolving needs. QualityLogic's customers include technology companies around the world in a wide range of industries:

QualityLogic is a testing partner in the Pacific Northwest Smart Grid Demonstration Project and is developing interoperability, conformance, and certification test solutions for other Smart Energy technologies.
IT departments in companies of all sizes look to QualityLogic to ensure their web applications or websites meet their quality objectives.
Marketing groups rely on QualityLogic to provide independent validation of their competitive advantages and develop and execute certification programs for their partners.
Printer and MFP OEMs, ODMs and technology providers rely on QualityLogic test solutions to validate their products' performance, conformance to industry standards, and interoperability with other hardware and software products.
Network infrastructure equipment manufacturers, carriers, and telecom service providers use QualityLogic fax test equipment to ensure interoperability with fax traffic from traditional devices and across the Internet.
For more information, visit http://www.qualitylogic.com .
ABOUT DRUMMOND GROUP INC.
Drummond Group Inc. (DGI) is the trusted interoperability test lab which works with standards groups, software/firmware vendors and industry groups to drive adoption of standards by offering global interoperability and conformance testing, and certification. DGI facilitates these testing services under association-branded certification programs and its own Drummond Certified® program. Founded in 1999, DGI also represents best-of-breed in strategic interoperability consulting recognizing the challenges of interoperability for industry over the product life cycle.
DGI provides interoperability certification for M2M or business-to-business (B2B) standards which are used for the Fortune 500 financial information flow, representing billions of dollars per year. Cyber security of data transfer is critically tested.
Drummond Group manages the KANTARA INITIATIVE's Global Interoperability Program to provide interoperability testing for Identity information exchange for the US government and the global leaders in identity.
Drummond Certified® software and firmware is required in RFP's around the globe to ensure seamless, secure, interoperable products which make implementation easy, thereby significantly reducing costs.
For more information, visit http://www.drummondgroup.com/ .
MEDIA CONTACTS:
QualityLogic, Inc., info(at)qualitylogic(dot)com, 805-531-9030
Drummond Group Inc., info2(at)drummondgroup(dot)com, 512-826-2938
###