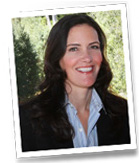 When you're buying or selling a home, you want to have the information you need right at your fingertips and this is what I aim to provide through my new website
Pacific Palisades, CA (PRWEB) May 10, 2011
Prominent Los Angeles Westside Realtor Amy Hollingsworth recently announced the launch of her new website, http://www.amy-hollingsworth.com. Providing a wide range of resources that are targeted towards facilitating the home-buying and selling process, the site has a streamlined user interface, offers up-to-date information, and is easy to use.
"My goal with this site is to give buyers and sellers of homes in Pacific Palisades a one-stop destination for anything to do with real estate in Pacific Palisades and the rest of the Westside," says Hollingsworth. "When you're buying or selling a home, you want to have the information you need right at your fingertips and this is what I aim to provide through my new website—a comprehensive resource not only for real estate in the area, but for relevant community information as well."
Having specialized in Pacific Palisades real estate for sale for over a decade and having been born and raised in Los Angeles, Hollingsworth's knowledge of the ins and outs of the housing market in Pacific Palisades and other Westside communities is unparalleled. An Estates Director at Coldwell Banker, she has a flair for luxury home sales and consistently ranks in the top one to two percent of realtors in the company. This experience and expertise is evident in her website, which is not only filled with helpful information, but is simply designed and user-friendly as well.
The site features Hollingsworth's own list of homes for sale in Pacific Palisades, a completely customizable home search tool, listings of bank foreclosures, and updated market reports. It also has extensive information on the schools and communities in the area, as well as links to other resources on the web.
For more information on real estate in Pacific Palisades and the Westside, and to learn more about Amy Hollingsworth's services, visit http://www.amy-hollingsworth.com.
# # #