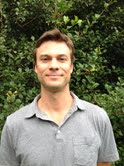 JD's warmth, passion and ability to carefully navigate challenging situations with patience and sensitivity will serve Pacific Quest families well.
Hilo, HI (PRWEB) August 27, 2012
Pacific Quest, an outdoor therapy program in Hawaii, is very pleased to welcome JD Daubs as Admissions Director.
JD has been helping individuals and families in need for the past 10 years. JD has extensive experience in the field of Admissions, Marketing, Business Development, and Direct Care of individuals with behavioral issues in therapeutic environments. He began his career in the therapeutic industry as a direct care staff member at a boys therapeutic boarding school. He quickly realized that his passion for helping adolescents and families in need was strong, and after a 3 year tenure, JD moved on to working with families at outdoor therapeutic programs. He has been an Admissions Counselor and soon after Admissions Director for a nationally recognized wilderness program. He has also been responsible for marketing, referral relations and business development for a large behavioral healthcare company. Prior to joining Pacific Quest, JD was the Admissions Director of an outdoor therapeutic program located in the Southeast Unites States.
JD studied Business and Finance at Jacksonville State University in Jacksonville, Alabama and currently lives in Asheville, North Carolina with his wife, Carlyn, and his wonderful daughter, Turner. In his spare time he enjoys cycling, running, fly fishing, and anything that involves activity outside the outdoors. He also attempts to sharpen his culinary skills, and most importantly, loves spending time with his family.
Pacific Quest wilderness therapy program has established an exceptional team of highly-respected professionals to assist families in need during the admissions process. Suzanne McKinney, co-founder, adds, "JD's warmth, passion and ability to carefully navigate challenging situations with patience and sensitivity will serve Pacific Quest families well. We are delighted to welcome JD to our team!"
JD joins Erin Levine, Clinical Admissions Director and Rob Jarrett, Admissions and Parent Communications Director as part of the Pacific Quest Admissions Team.
JD can be reached at 808-896-3688 and jd(at)pacificquest(dot)org.
About Pacific Quest
Pacific Quest is an outdoor therapeutic program for struggling teens and young adults, located on the Big Island of Hawaii. Their wilderness programs offer a clinical, yet holistic approach to treatment, going beyond traditional wilderness therapy and teaching sustainable life skills. Pacific Quest's proprietary therapeutic model is a groundbreaking approach that uses organic gardening to create concrete metaphors for its students as they cultivate their own health and happiness. Pacific Quest provides an environment that allows for a true discovery process for its students, a place that is safe, structured, experiential and natural. Owned and operated by a veteran team of professionals with hundreds of years of combined wilderness program experience, Pacific Quest offers a unique approach to treatment that is individualized for each student.