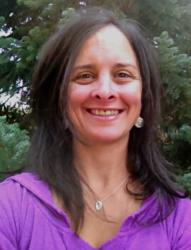 I look forward to doing my part in enhancing the Pacific Quest experience.
Hilo, HI (PRWEB) September 13, 2012
Pacific Quest, an outdoor therapeutic program in Hawaii, is pleased to welcome Jen Murphy to their team. Pacific Quest recognizes the importance of family systems and dynamics in successfully treating adolescent and young adult clients. The Pacific Quest team is now proud to offer Parent Coaching for families in need of more individualized parent support, coaching and counseling. Parents are provided weekly one-hour phone sessions with an experienced, licensed therapist to help address their goals and needs as parents and within the family system. This process supports their child's experience in the Pacific Quest program creating a solid comprehensive and collaborative family treatment plan.
Pacific Quest's team of licensed therapists who will provide this specialty area to families will be led by Jen Murphy, licensed therapist. Jen has spent over 10 years working alongside adolescents and their families in internationally respected outdoor therapeutic settings and has spent the last several years honing her therapeutic skills and developing programs to provide effective coaching and support to parents during the treatment process. Like Jen, the parent coaches bring a significant amount of experience to Pacific Quest's wilderness programs. The parent coaches work closely with their child's Pacific Quest clinician and will consistently provide families with direct, clear and compassionate support while ensuring the highest level of continuity of care for the family.
As a parent coach, Jen will help create a setting where parents can openly discuss their personal anxieties and concerns, as well as identify their own challenges in parenting. Jen will also help develop and create new strategies in parenting, co-parenting, boundary setting and help increase positive and productive communication. Pacific Quest understands the importance of helping parents effectively learn how to empower their children while being clear about their own personal and parental boundaries.
When asked to comment on her new role, Jen stated, " A key aspect of this new service will be assisting parents to increase their skill and confidence in their parenting, improve and create depth in their relationships with their child and assistance in translating the skills gained in treatment and integrating them into their family systems and future environments. I look forward to doing my part in enhancing the Pacific Quest experience."
Jen Murphy can be reached at 801 554-5920 or jenmurphyscs(at)gmail(dot)com
About Pacific Quest
Pacific Quest is an outdoor therapeutic program for struggling teens and young adults, located on the Big Island of Hawaii. Their wilderness programs offer a clinical, yet holistic approach to treatment, going beyond traditional wilderness therapy and teaching sustainable life skills. Pacific Quest's proprietary therapeutic model is a groundbreaking approach that uses organic gardening to create concrete metaphors for its students as they cultivate their own health and happiness. Pacific Quest provides an environment that allows for a true discovery process for its students, a place that is safe, structured, experiential and natural. Owned and operated by a veteran team of professionals with hundreds of years of combined wilderness program experience, Pacific Quest offers a unique approach to treatment that is individualized for each student.