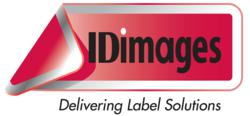 Focusing on the bigger picture will help your customer understand the importance of packaging.
Brunswick, OH (PRWEB) June 09, 2011
I.D. Images LLC, a Brunswick based label converter, released a new white paper offering recommendations to packaging distributors on how to succeed during tough economic times. The white paper is written by Brian Gale, I.D. Images president and active TLMI member.
The paper covers eight common challenges that packaging distributors face. The first challenge discussed is the perception that packaging is a commodity. Brian suggests that distributors combat this perception by discussing their customers' business processes and challenges with them. He states that "Focusing on the bigger picture will help your customer understand the importance and value of packaging." He goes on to say, "Packaging is a critical component of how we choose what we buy. While most industrial packaging will never been seen by the consumer, it does play an important role in getting product to consumers undamaged and in an efficient manner. An efficient use of packaging materials is a competitive advantage. That advantage does not always have to be price driven. Reducing damaged product, improving supply chain efficiency, and providing protection against theft, counterfeiting, and tampering are all vital roles packaging plays."
The other challenges touch on different topics from value proposition differentiation to raw material increases.
For a free copy of the report, go to http://www.idimages.com/biggest-challenges-packaging-distributors-face.pdf
I.D. Images, a leading manufacturer of converted label media, specializes in providing label solutions for supply chain management to brand protection. The company serves varied markets including Transport and Logistics, Food and Beverage, Consumer Durables and Healthcare to name a few. I.D. Images' comprehensive product offering includes thermal transfer labels, ribbons, direct thermal, laser and Integrated labels and cards, on various paper and film or synthetic substrates. In addition, I.D. Images offers significant custom label capabilities including spot and digital printing, multi-web laminations and die-cutting. I.D. Images maintains manufacturing and distribution locations in Cleveland (Brunswick), Cincinnati, Chicago, and Charlotte. I.D. Images sells exclusively through distribution with a primary focus on packaging distributors, value added resellers and other label converters.
###