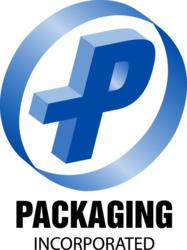 Bettendorf, Iowa (PRWEB) August 22, 2012
Packaging Incorporated's new facility in the Quad Cities region has opened at 321 8th Street in Bettendorf, Iowa. The new facility, a packaging tool service center, was created to serve the demand for packaging tool repair in the region. Its hours are Monday through Friday, from 8:00 am to 1:00 pm.
The new packaging tool service center services and repairs pneumatic nail guns and strapping machines. The pneumatic and cordless nail guns that can be repaired include Paslode, Hitachi, Bostitch, and Senco. Strapping tools that can be serviced or repaired include Signode, Fromm, Orgapack, Acme, and MIP. Packaging Incorporated can also modify tools to fit your needs.
The Quad Cities, a growing area on the border of Iowa and Illinois, attracts many engineers, software developers, and designers because of its growing manufacturing market. John Deere and Caterpillar headquarters are located in the area, and are the catalysts for an increasing number of employment opportunities in the region. This increase in manufacturing need is also raising the distribution need. That's where Packaging Incorporated, a leader in innovative packaging solutions, comes in.
Packaging Inc has also hired a new industrial sales rep, Tom Austin, to run the facility. According to Packaging Inc, "Tom will be responsible for maintaining existing accounts, building new customer relationships and supporting our tool service center."
Packaging Incorporated is an employee-owned company based in Eden Prairie, Minnesota. They distribute a full line of high quality packaging, fastening and strapping tools, machinery and consumables from the industry's leading manufacturers. They also maintain regional warehousing and service centers to support their customer base. Whether it's paper, foam, stretch wrap, tape, strapping, staples, screws, or any other packaging supply, they've got the right material and tool for your unique packaging needs.