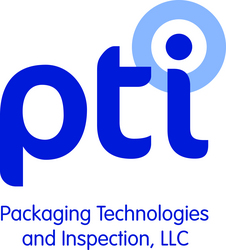 New packaging concepts and designs drive the market and can essentially make or break a product
Tuckahoe, NY (PRWEB) October 12, 2007
PTI Packaging Systems will present integrated solutions for form-fill-seal, pre-made packaging and secondary packaging systems at the Pack Expo Show running October 15 - 17, Las Vegas Convention Center, Las Vegas, NV, PTI Booth S-5150.
Jeffrey Crangle, general manager of PTI Packaging Systems, commented, "PTI's vertical approach offers the perfect blend of the best in class equipment with the commitment to provide our clients with complete packaging line machine solutions that combine the filling and sealing of product, material handling, sterilization, package integrity inspection and case packing. PTI has partnered with world class manufacturers and leaders in the packaging machinery industry who have an unequalled reputation for quality. The principles of their success are consistent performance, quality, reliability and long operating life."
"The packaging industry faces challenges regarding cost reduction and process optimization," adds Crangle. "Demands for packaging technologies are advancing at unprecedented rates. Today more than ever, there is a need for high speed/high output machinery, solutions for weight control, seal quality and optimum production and line efficiency."
PTI also specializes in new packaging innovations. Crangle adds, "New packaging concepts and designs drive the market and can essentially make or break a product". We focus on package aesthetics and new packaging ideas for food, beverage, pharmaceutical, nutraceutical and many consumer specialty products."
Toyo Form-Fill Seal Stick Packaging
Topack Form-Fill Seal Sachet Packaging
Waldner Fill and Seal Pre-Made Cups & Trays
Toyo Jidoki Fill and Seal Pre-Made Pouches
Steriflow Batch Retort Sterilization Systems
LAN Automated Package
Handling
Tstix Microperforated Stick Packaging
PTI Packaging Systems offers over 25 years of experience in food, pharmaceutical and personal care packaging from manufacturing & distribution, R & D and complete start-to-finish engineering and project management. PTI's core competencies and focus is to provide end-to-end packaging solutions for both new and existing project requirements.
PTI Packaging Systems provides end-to-end packaging solutions for pouch, sachet, stick pack, cup and tray filling & sealing applications and secondary packaging. Through its diverse distribution, representation and OEM activities, you can rely on focused consultancy services, gold standard technology solutions, and unparalleled engineering support. From product development through market launch, and next generation lightweighting, count on PTI Packaging Systems to offer packaging solutions with a focus on your bottom line.
Please contact Michelle Wolf for further information.
Visit http://www.ptipacktech.com
# # #