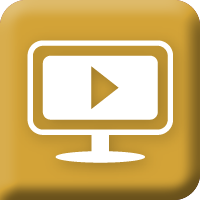 We have positioned our Video module to be the best in class for organizations that want to offer curated, or centrally published, video content.
Chicago, IL (PRWEB) May 24, 2012
DotNetNuke module developer, PackFlash, has just released a new version of their DNN Video module, which is a solution for providing a video library within sites built using the DotNetNuke platform. This version has the capability to tie two or more websites together and share the video content between those sites. Any type of content that is added through the PackFlash News & Blogs module would be capable of being shared between sites.
When video content is shared, it is represented as if it belongs to the currently viewed site; in other words, the user is not forced to switch sites as they would be if the content was shared through RSS. Thus, engagement on the current site is prioritized. The administrators of individual websites have the ability to decide when to use the videos from another website on their site pages, while "Global" administrators that have permissions over all the sites are allowed to choose which websites can share videos with each other. One application of this feature is for an organization that needs multiple sites for different office locations, and wishes to display a library of shared training videos across each of the sites. PackFlash's DNN Video module makes this easy to implement.
The PackFlash DNN Video module exists as part of the Constellation family. Constellation is a combination of eight DotNetNuke modules that are bundled together in an integrated fashion. The modules can be purchased individually, or as a suite. This level of integration is not seen elsewhere in the world of DotNetNuke (DNN). The full module suite includes News & Blogs, Image Gallery, Slideshow, Friendly URLs, Mega Drop-Down Menu, Comments, Videos and Events Module for DotNetNuke. The Video module's purpose within the family is to handle display of video content, whether those videos are hosted on the site itself or are being pulled from a 3rd-pary application, such as YouTube.com.
Version 3.2 of the PackFlash Constellation DNN Modules also offers significant functionality upgrades to the Friendly URLs Module to support the multi-site portal data sharing, in that duplicate (shared) content across sites will be detected and handled through the implementation of canonical meta tags. Web site operators can rest easy knowing that they will not get penalized by search engines because of duplicate content across their web properties.
"We have positioned our Video module to be the best in class for organizations that want to offer curated, or centrally published, video content, and although this release didn't focus specifically on enhancing video delivery capabilities, our integrated architecture means that the Video module automatically benefits when we add features to our suite of DNN modules" says PackFlash Co-owner, Jason Lichon.
About PackFlash
PackFlash is a developer of modules for the DotNetNuke Web Content Management System (CMS). Based in Chicago and founded in 2008, PackFlash produces superior, intuitive modules that push the functionality of the DotNetNuke CMS to new limits. For more information, please visit packflash.com.
About DotNetNuke
DotNetNuke software is used by developers, designers and business people to quickly build and easily maintain websites of all kinds. We are the number one Web content management solution in the Microsoft ecosystem – over 700,000 websites have been deployed worldwide using our products. Our online store speeds up this process by offering over 10,000 apps and add-ons that quickly and easily extend our product. Thousands of organizations like True Value, Bose, Cornell University, Glacier Water, Pier One Imports, El Camino Hospital and the City of Denver have leveraged DotNetNuke to deploy highly engaging business critical websites. There have been over 7 million downloads of our open source project, which fuels an active global community one million strong. The rapid growth of our commercial products resulted in DotNetNuke Corp. being named as one of the fastest growing private companies in America on the 2011 Inc. 500 list. Founded in 2006 and funded by Sierra Ventures, August Capital and Pelion Venture Partners, DotNetNuke Corp. is headquartered in San Mateo, California, with offices in Vancouver and Amsterdam. For more information, please visit dotnetnuke.com.