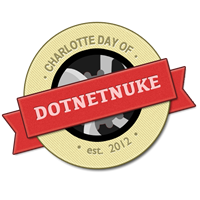 The support for the event by the DotNetNuke Community and its members, like PackFlash, is truly rewarding.
Charlotte, NC (PRWEB) May 23, 2012
PackFlash, a leading software provider for the DotNetNuke open source Web Content Management Platform (CMS), is a proud Gold sponsor of Day of DotNetNuke in Charlotte, NC. The event, to be held on June 2, 2012, will focus heavily on the new release of DNN 6.2. DNN 6.2 includes new functionality for creating social networking features within a DotNetNuke website. For more information, including speakers and sessions for the event, the website for the Charlotte Day of DotNetNuke is located at http://charlotte.dayofdotnetnuke.com.
"The Queen City DotNetNuke User's Group is proud and delighted to host the 2012 Charlotte Day of DotNetNuke. The support for the event by the DotNetNuke Community and its members, like PackFlash, is truly rewarding. Sponsors, speakers, volunteers and attendees are proving the vibrancy of the community by committing time and resources to this world-class event on June 2nd in beautiful Charlotte, NC. Experts on all things DotNetNuke are joining us for a celebration of community, DotNetNuke and the release of DotNetNuke 6.2. The QCDUG is also pleased to announce that Navin Nagiah, President and CEO of DotNetNuke Corp, will be kicking off this free event with a keynote address," says Allen Foster, QCDUG President & Charlotte Day of DNN Event Lead.
"We are proud to be sponsoring another Day of DotNetNuke and are excited by all of the fantastic work that DotNetNuke has put into DNN 6.2. The social features will really put the heat on the competition to keep up with what DotNetNuke is up to." according to PackFlash CEO, Chris Risner.
PackFlash will be highlighting recent feature enhancements to its Constellation Suite with Jason Lichon, PackFlash's CMO, on hand at the event to answer questions and provide information. Constellation is a combination of eight DotNetNuke modules that are bundled together in an integrated fashion. The DNN modules can be purchased individually or as a suite. This level of integration is not seen elsewhere in the world of DotNetNuke (DNN). The full module suite includes News & Blogs, Image Gallery, Slideshow, Events, Mega Drop-Down Menu, Comments, Videos and Friendly URL Module for DotNetNuke.
About PackFlash
PackFlash is a developer of modules for the DotNetNuke Web Content Management System (CMS). Based in Chicago and founded in 2008, PackFlash produces superior, intuitive modules that push the functionality of the DotNetNuke CMS to new limits. For more information, please visit packflash.com.
About DotNetNuke and DotNetNuke Corporation
DotNetNuke software is used by developers, designers and business people to quickly build and easily maintain websites of all kinds. We are the number one Web content management solution in the Microsoft ecosystem – over 700,000 websites have been deployed worldwide using our products. Our online store speeds up this process by offering over 10,000 apps and add-ons that quickly and easily extend our product. Thousands of organizations like True Value, Bose, Cornell University, Glacier Water, Pier One Imports, El Camino Hospital and the City of Denver have leveraged DotNetNuke to deploy highly engaging business critical websites. There have been over 7 million downloads of our open source project, which fuels an active global community one million strong. The rapid growth of our commercial products resulted in DotNetNuke Corp. being named as one of the fastest growing private companies in America on the 2011 Inc. 500 list. Founded in 2006 and funded by Sierra Ventures, August Capital and Pelion Venture Partners, DotNetNuke Corp. is headquartered in San Mateo, California, with offices in Vancouver and Amsterdam. For more information, please visit dotnetnuke.com.