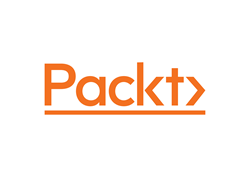 Packt's Skill Up 2016 surveyed global developers to learn: Which industry leads in global tech salaries? What do developers say the next 'big thing' in tech is? Is the constant change of software driving the rise of the virtual classroom?
Birmingham, UK (PRWEB UK) 19 July 2016
Packt, the company delivering software skills and training since 2004 in their mission to "help the world put software to work in new ways," today announces the results of their June 2016 Skill Up survey. More than 11,500 worldwide developers and IT professionals weighed in to share insights on global salaries, new and emerging technology defining software today, and the most in-demand skills and tools in tech today.

Which industry leads in global tech salaries?
What do developers say the next 'big thing' in tech is?
Is the constant change of software driving the rise of the virtual classroom?
With responses from software developers and IT professionals across Europe, North America and Asia, Packt's Skill Up survey captures a snapshot of the modern tech community. More than just a salary survey, Packt's survey unveils detailed insight into the most vital skills and trends in today's world of tech.
Packt's aim is to keep developers relevant so they can gain a competitive edge in their careers. The Skill Up report reveals the trends, the figures and the up-and-coming skill sets those working in tech need for the future.
The full Skill Up 2016 survey report is free and available for download here
Packt Launches Mapt, The Developers' Online Learning Platform
Equipped with insights gained from thousands of global developers, Packt today launches the Mapt skills management platform. Mapt is an online learning platform built exclusively for professional developers. Mapt empowers developers to gain a competitive advantage by filling in knowledge gaps and charting learning journeys towards professional goals. Users of Mapt simply select their dream job or the skills they need to master and the platform draws from Packt's library of more than 4000 books, ebooks and videos to present the precise resources developers need to advance their careers.
Mapt is available now at https://www.packtpub.com/mapt and is free to try.
View the Mapt video: http://bit.ly/29HZ5P0
Mapt logos and screenshots: ttp://bit.ly/29Oi0fE
Skill Up 2016 Report Highlights
What do developers say the next 'big thing' is?

Top three responses: Virtual & Augmented Reality; Machine Learning & Big Data Analytics; and The Internet of Things
Leading IT salaries:

Security is one of the highest paying industries in 2016, particularly for freelancers.
Bash, Perl & Scala come out as the programming skills commanding the highest salaries.
Staying relevant in tech today:

With technology constantly in flux, developers note that learning new skills is absolutely critical for staying current in their fields and for future employment prospect.
Online training is a great driver for new skill acquisition and there's a strong tendency across all demographics for people to use a mix of media -- videos, eBooks, print books, blogs and online courses -- to keep current in their fields.
Age affects learning styles -- younger developers prefer video training and formal education, while junior professionals prefer informal learning, and senior professionals opt for a book.
Languages:

JavaScript and Python remain the most vital skills to today's developers, with Java and C also making the list. Python especially is the tool for all trades -- whatever your background, there's never been a better time to take up Python.
Google Go has become a very established presence in 2016.
Newcomer Vue.JS. looks like it might be making a big splash in the next few months.
Big Data:

As predicted by the Packt Skill Up 2015 worldwide developer survey, big data continues to grow even larger and more vital for modern developers to learn.
Machine learning and big data maintain their status as the top topics in the industry.
Top tools of the trade:

Python still gains ground on many fronts, explaining why it remains the 'tool for all trades' again in 2016
Angular by far remains the reigning king of JS frameworks, with React quickly gaining ground
Clojure and Ruby are drawing developers under 30, while Perl and SQL draw their user base almost entirely from more mature developers.
It looks like Unreal is the game engine of choice for indie devs
More than 1000 of our respondents are moving some aspect of their infrastructure into the cloud, demonstrating the dramatic impact Continuous delivery and DevOps are having on the industry
About Packt
Founded in 2004 in Birmingham, UK, Packt's mission is to help the world put software to work in new ways through the delivery of effective learning and information services to IT professionals.
Working towards that vision, the company has published more than 4000 expert-authored books and videos, providing IT professionals with the actionable knowledge they need to get the job done – whether it's learning an emerging language or brushing up on their programming skills. As part of Packt's mission, the company has awarded more than $1 million through Open Source Project Royalty program, helping numerous projects become household names along the way. Please visit http://www.packtpub.com for more information.