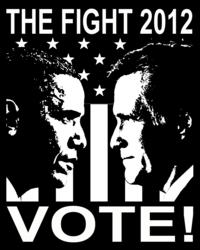 "If the government has to spend more on health care, that comes at the expense of more debt, cuts in something else, or higher taxes."
Beaumont, CA (PRWEB) September 28, 2012
The United States has no reliable system to count on for long term care. The common misconception is that the state or federal government pays these expenses. However, the truth is that nationally, 36% of all nursing home expenses are paid out-of-pocket by the insured and their families. Both of the presidential candidates have different proposals to "better" the current health care system. President Barack Obama's proposal elaborates on his Health Insurance Reform Bill and focuses more on Medicaid, while Mitt Romney would like to repeal the Reform Bill and focuses more on Medicare.
Current Stance
Obama - In 2008, the president vowed to get the US on a health insurance plan. In 2010, "Obamacare" was unveiled, promising no more lifetime limits or restrictive annual limits on the amount of health care a person needs. Also, insurance companies can no longer drop coverage when someone gets sick.
Romney - Mitt Romney favors private insurance companies over government programs and believes his proposal will lower the budget deficit.
Medicaid
"The costliest Medicaid cases are some 9 million elderly and disabled people who also have Medicare, more than 1 million of them in nursing homes." (Akhavan, 2010)
Medicaid is the federal program offering free or low-cost health coverage to any low-income families that apply and meet the criteria.
Obama - If nominated, the president's reform law will greatly amplify the current health care program to cover tens of millions of currently uninsured Americans. At first, it will be funded by the federal government, but within a few years, the states will pick up more of the costs and discretion of the program. This will be due to fixed sums of money, also known as block grants, awarded to them by the federal government. Insurance companies will no longer be able to turn down the sick, and most Americans will be required to have coverage.
Romney - Romney's health care proposal is to cap the Medicaid spending and hand it over to the states in whole as block grants to execute as they wish.
Medicare
Medicare is federal health insurance offered to people over 65 years of age and some younger people with disabilities.
Obama - The president's proposal follows Medicare's basic design, but introduces limits on the profits of private health insurance companies. It will also extend coverage to 80 million uninsured Americans.
Romney - Mitt Romney's health care proposal includes repealing Obamacare and replacing it with a voucher program, which does not relate to current retirees. Future retirees will receive a fixed sum of money from the federal government to purchase private health insurance.
Cons
Obama - His proposal limits the profits made by private health insurance companies and deeply reduces federal spending on Medicaid. This could result in fewer companies participating in the Medicare Advantage program and would bring the end of health coverage to millions of people who are currently enrolled. The risk of having an ever-inflating government funded health program is that costs could skyrocket and modify the whole system.
Romney - His proposal suggest for the repeal of Obamacare and initiating a Medicare voucher system. While eliminating hundreds of millions of dollars of funding money from long term care, his proposal will also raise out-of-pocket costs for prescription drugs. Overall, it could leave more people uninsured and cause the erosion of health coverage for low-income people.
Any way the situation is looked at, if the government has to spend more money on health care, it comes at the expense of more debt, cuts in other areas, or higher taxes. (Alonso-Zaldivar, 2012b)
About Robert Cardona LTC Insurance Solutions Inc. - Robert Cardona, a health care provider for the past 20 years and owner of Robert Cardona LTC Solutions Inc. has a sincere desire to help potential clients plan for in-home or custodial care. By promoting self-esteem through physical and emotional well-being, his understanding of the occupational therapy philosophy is shown.
Source Credit:
Alonso-Zaldivar, R. (a) (2012, September 24). Romney Medicare Plan: Key Details Still in Flux. The Associated Press. Retrieved from http://blog.aarp.org/
Alonso-Zaldivar, R. (b) (2012, September 17). Health-Care Debate Likely to Affect all Americans. The Associated Press. Retrieved from http://www.theledger.com/
Akhavan. (2010, Febuary 23). Procon.org. Retrieved from http://www.procon.org/
Cooper, M. (2012). Romney's health plan would have impact on current retirees. Retrieved from http://thecaucus.blogs.nytimes.com